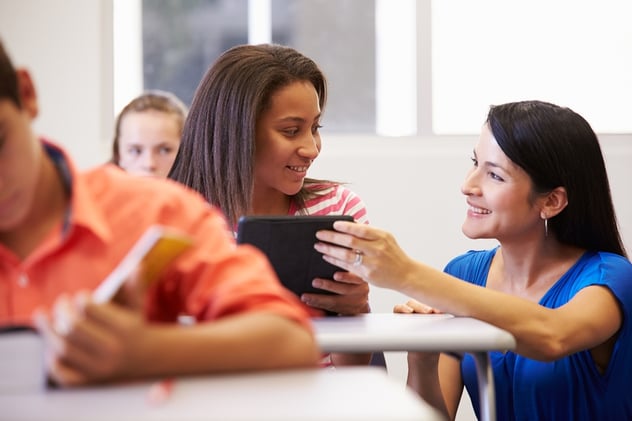 April is National Cancer Control Month, which highlights advances in fighting cancer: prevention, early detection, and treatment. Cancer remains the second leading cause of death among Americans of all ethnic groups combined.[1] Minority groups, however, are more significantly impacted by certain cancers. Generally, the earlier cancer is found, the better the prognosis; cancer screenings can detect cancerous cells early and help increase chances of survival. To help spread awareness of minority cancer risks and encourage routine screening, April 11–17, 2017, is designated Minority Cancer Awareness Week.
American Minorities Are Seriously Impacted by Cancer
African-Americans have the highest death rate and shortest survival of any racial and ethnic group in the US for most cancers.[2] Certain cancers have a significantly higher death rate for African-Americans; a recent study revealed that black women in the US who have not had a hysterectomy have a similar chance of dying from cervical cancer as women in underdeveloped countries of sub-Saharan Africa.[3]
Cancer is the leading cause of death among Hispanics, who make up 17% of the US population, accounting for 22% of cancer deaths. Hispanics are less likely than non-Hispanic whites to be diagnosed with the most common cancers (lung, colorectal, breast, and prostate), but they have a higher risk for cancers associated with infectious agents, including liver, stomach, and cervical cancers. Breast cancer is the most commonly diagnosed cancer among Hispanic women, and while the breast cancer incidence rate in Hispanic women is 28% lower than in non-Hispanic white women, Hispanic women continue to be less likely to receive appropriate and timely breast cancer treatment in comparison to non-Hispanic whites.
Awareness & Early Detection Saves Lives
Programs aimed at increasing awareness and promoting routine screenings among minority communities have shown impressive results in reducing cancer in minority communities. Cancer death rates among African-Americans have fallen continuously overall since the early 1990s, preventing more than 300,000 cancer deaths over the past two decades. Death rates have dropped faster for African-Americans than for whites for all cancers combined and for lung, prostate, and colorectal cancer (in women only). However, the gap between the death rates for whites and African-Americans has widened for breast cancer in women and remained constant for colorectal cancer in men. The American Cancer Society attributes this to continuing inequalities in access to care, including screening and treatment.
Breast cancer is less likely to be diagnosed at an early stage in Hispanic women, before it has spread to other parts of the body, than in non-Hispanic white women.[4] According to the ACS, this is at least in part due to lower rates of mammography screening combined with delayed follow-up for abnormal screening results or self-discovered breast abnormalities among Hispanic women.[5]
The ACS recommends routine screening for some common types of cancer, including colorectal, breast, and cervical cancer.[6] Recommendations may vary based on your individual risk factors, including personal and family medical history as well as demographic information. Below are major recommended screening tests and programs that provide assistance in accessing screening.
Promote Awareness, Screening, and Prevention
Minority Cancer Awareness Week is a good time to learn about how you can take steps to prevent, detect, and treat cancer. African-American and Hispanic women, in particular, should learn to spot certain warning signs for cancer, get mammograms and regular breast exams with a health care professional, and be aware of changes in their breasts. Women at elevated risk should talk to a doctor about both conservative lifestyle changes and more aggressive steps to reduce breast cancer risk. More frequent colon cancer screenings or additional kinds of testing may be appropriate for people at higher risk for colorectal cancer.
If you have not had the screening tests that are recommended for you based on your personal history and overall risk, consult with your doctor to get your cancer screening routine on track. If obtaining screening is a financial hardship for you, help may be available from the organizations linked above.
Iowa Radiology is dedicated to providing all of our patients with the best possible care with highly trained staff, state-of-the-art technology, and a focus on compassion. Give us a call to schedule your next screening mammogram or virtual colonoscopy (CT colonography) or to talk about other screening options that may be right for your situation.
The information contained in the Iowa Radiology website is presented as public service information only. It is not intended to be nor is it a substitute for professional medical advice. You should always seek the advice of your physician or other qualified healthcare provider if you think you may have a medical problem before starting any new treatment, or if you have any questions regarding your medical condition. Iowa Radiology occasionally supplies links to other websites as a service to its readers and is not in any way responsible for information provided by other organizations.
[1]"April Is Cancer Control Month." CINJ.org. Rutgers Cancer Institute of New Jersey Patient Education Committee, April 2016. Web. 22 March 2017.
[2] "Cancer Facts & Figures for African Americans." Cancer.org. American Cancer Society, 10 Jan 2017. Web. 22 March 2017.
[3] "Study: Death Rate from Cervical Cancer Higher Than Thought." Cancer.org. American Cancer Society, 25 Jan 2017. Web. 22 March 2017.
[4] "Cancer Facts & Figures for Hispanics/Latinos." Cancer.org. American Cancer Society, 20 Oct 2015. Web. 22 March 2017.
[5] Ibid.
[6] "American Cancer Society Guidelines for the Early Detection of Cancer." Cancer.org. American Cancer Society, 26 July 2016. Web. 20 March 2017.