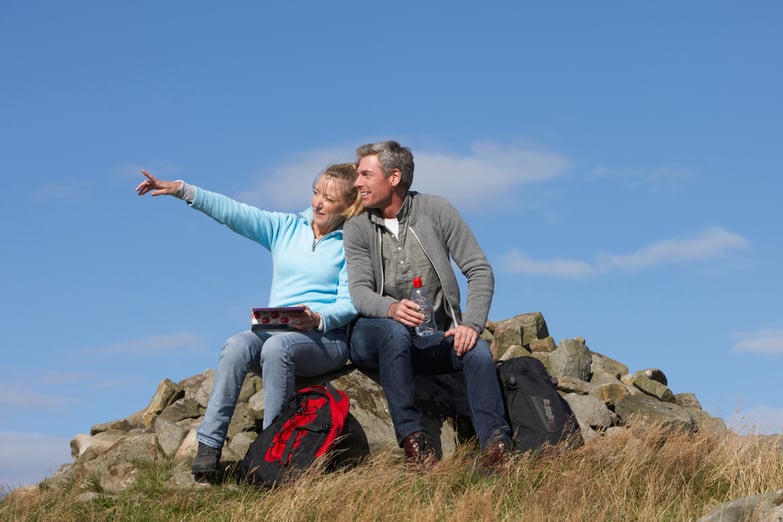 The U.S. Centers for Disease Control and Prevention currently provides funds to all 50 states through the National Comprehensive Cancer Control Program (NCCCP). The Iowa Cancer Plan outlines Iowa's particular goals and targets for better controlling the impact of cancer in our state. While much needs to be accomplished on a social level, including increasing awareness, funding, and access to care, we can each do our part to exercise control over cancer in our lives and the lives of those close to us.
Cancer Prevention
Cancer is not just one disease, and different cancers can arise from different causes. Nonetheless, following some basic health guidelines can reduce your chances of developing many types of cancer.
Quit smoking or don't start. SmokeFree.gov offers a wide range of tools to help make quitting manageable.
Limit your alcohol consumption.
Avoid other known carcinogens, such as radon and asbestos. (See extensive list of known and suspected carcinogens here.)
Limit sun exposure, both for yourself and for others in your care.
Eat plenty of fruits, vegetables, and whole grains. Remember that whole, home-cooked foods are always better than processed foods and usually better than what you get at a restaurant.
Stay active. The U.S. Department of Health and Human Services recommends that most healthy adults get at least 150 minutes of moderate exercise or 75 minutes of vigorous exercise as well as two sessions of strength training per week.

[1]

Maintain a healthy weight. Following the nutrition and exercise guidelines will naturally help you to do this. If you have trouble controlling your weight despite being active and eating a healthy diet, get the advice of your health care provider.
Cancer Detection
The American Cancer Society recommends routine screening for some common types of cancer. The guidelines below[2] are for most adults; recommendations may vary based on an individual's risk factors, including personal and family medical history. If you are in one of the following categories and have not had the appropriate screening tests, consult with your doctor to get your cancer screening routine on track. If obtaining screening is a financial hardship for you, help may be available. Check out the links below to see if you qualify for free services.
Iowa Radiology is dedicated to providing our patients the best possible care with highly trained staff, state-of-the-art technology, and a focus on compassion. Give us a call to schedule your next screening mammogram or virtual colonoscopy (CT colonography), and subscribe to our blog for more information!
The information contained in the Iowa Radiology website is presented as public service information only. It is not intended to be nor is it a substitute for professional medical advice. You should always seek the advice of your physician or other qualified healthcare provider if you think you may have a medical problem before starting any new treatment, or if you have any questions regarding your medical condition. Iowa Radiology occasionally supplies links to other web sites as a service to its readers and is not in any way responsible for information provided by other organizations.
Resources
[1] Lakowski, Edward. "How Much Should the Average Adult Exercise Every Day?" MayoClinic.org. Mayo Foundation for Medical Education and Research, n.d. Web. 16 April 2015.
[2] "American Cancer Society Guidelines for the Early Detection of Cancer." Cancer.org. American Cancer Society, n.d. Web. 16 April 2015.