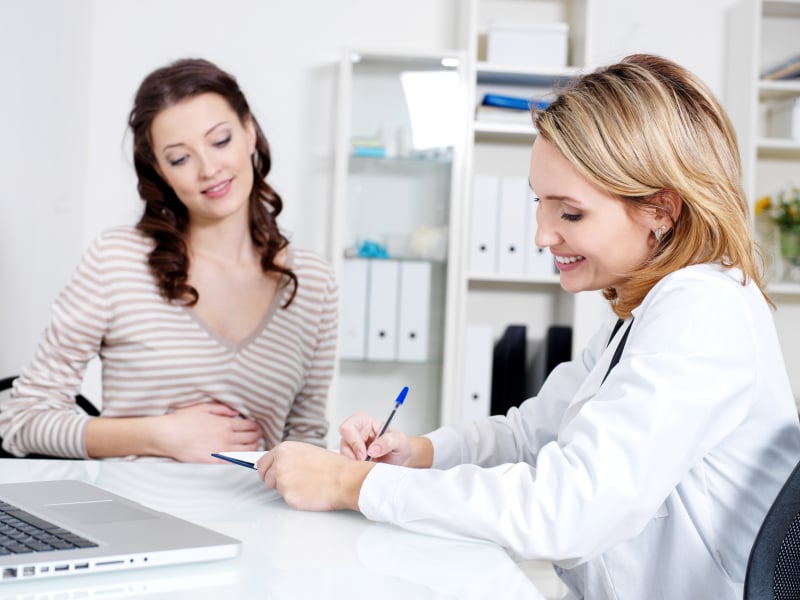 Good customer service is important in every industry, but perhaps in none more than in health care. Health care professionals provide us their services when we are in our most vulnerable states. How a nurse, doctor, receptionist, or tech interacts with us can have a profound impact on our care experience. Good customer service in the health care industry includes, without a doubt, quality medical care delivered by highly competent professionals. Even exceptional training, experience, and technology, however, is not sufficient to make most patients feel cared for when their health is in question.
Customer Service in Health Care
Patients need personal attention and thorough communication about their health. Health concerns often cause a great deal of anxiety among patients and their family members. In some cases, health issues are life-altering. Understanding as much as possible about what is happening with your body, why particular procedures are being performed, and what to expect during and after any procedure can allay some of that anxiety, so it is important to find health care providers who take the time to answer all of your questions and educate you about your health and your care options.
To provide excellent customer service, health care providers must see their patients as human beings first. A provider who communicates not only information, but also compassion, can make a tremendous difference in how a patient experiences care. Health care professionals who deliver outstanding customer service are mindful on a day-to-day basis that each patient is a person living with a unique set of circumstances, not just a box to check or a puzzle to solve. They make the effort to understand what their patients are experiencing, treat them with empathy, and help them to feel as comfortable as possible.
Even when receiving routine care, good customer service makes a difference. Fitting in appointments, especially if they involve substantial travel time, can stretch already tight schedules. When you have to wait an extra 20 minutes to an hour in the lobby, it cuts into the time you could be spending at your job, caring for your family, or simply doing something more pleasant. If your provider is always over-booked, you may have to make routine appointments weeks in advance, which can create additional scheduling challenges. To minimize your inconvenience and the time you must take away from other things to attend to your routine health care, choose a provider who can offer you an appointment with relatively short notice and has a reputation for running on schedule.
When undergoing medical screening or a diagnostic procedure, a quick turnaround of test results helps to minimize unnecessary stress as well as the risk involved in delaying treatment. Waiting several days to know your health status is generally unnecessary, and customer-centered medical professionals will communicate any results as soon as reasonably possible.
At Iowa Radiology, we are dedicated to providing the highest quality care possible. Excellence in training, accreditation, and medical expertise is only part of outstanding patient care. Our radiologists are board certified and include many specialists with fellowship training in fields such as breast imaging, pediatric radiology, MRI, neuroradiology, and others. Our facility is American College of Radiology (ACR) accredited, and we use state-of-the-art imaging technology. Results from most of our procedures are available within one business day. Beyond this, however, we are committed to serving each customer with compassion, respect, and personalized care. The evidence is in the satisfaction of our patients. Below are just a few of the comments we have received in recent months:
"Renee was awesome. Put me at ease and explained exactly what was going to happen. Even gave me a bottle of water after I said I was extremely thirsty."
"Mary was very informative and patient with my anxiety."
"We had two technologists who made it possible for my uncle to have a CT scan. He has extreme anxiety, and they provided a way and made room in the schedule to make this work. Kudos!"
"[My CT girl] was friendly, compassionate, funny, and kind. She put me at ease right away, and I actually had a nice time! Never having had a CT scan before, I was a little worried, but that feeling left me the minute she took me back to the scan room, which I appreciate so much and thank her, sincerely, for taking such good care of me!"
"I had a break in my schedule … and called to see if I could have a mammogram in the next 10 minutes. [The] receptionist was very accommodating!
"My doctor noticed it had been a year and a few days since [my] last mammogram and called to see if I could get in. They fit me in immediately, saving me an extra trip to Des Moines."
"…from top to bottom, the friendliest helpful staff I've ever been around! I've been to a lot of clinics and hospitals in the last three years, and this group is by far the best."