Recently, the actress Angelina Jolie Pitt wrote an opinion piece in the New York Times[1] about her decision to have her ovaries surgically removed to reduce her risk of ovarian cancer; she had previously undergone a double mastectomy to help reduce her risk of breast cancer. She did so because of a very strong and close family history of cancer, and because she has positive genetic indicators for cancer -- women with a BRCA1 or BRCA2 gene mutation are at higher risk of both breast cancer and ovarian cancer. [2]
Understanding your risk of developing breast cancer will help you make well-informed decisions about your own health. You may choose to minimize or eliminate risk factors that you can control, from making behavior and lifestyle changes to taking more intensive preventative measures; other risk factors may be beyond your control.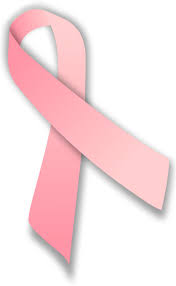 Understanding Your Breast Cancer Risk
Risk factors for breast cancer include genetic predisposition, personal medical history, alcohol intake, and other lifestyle factors. If a woman has a high risk of developing breast cancer, her doctor may recommend additional methods of prevention and early detection.
Screening and Preventative Measures
Women with an average risk for breast cancer are advised to get annual mammograms once they turn 40. If your risk is higher than average, you may want to think about discussing additional steps to detect breast cancer as well as preventive treatments with your health care provider.
Genetic Testing
Some women who are at greater risk for breast cancer based on family history may consider consulting with a genetics professional. If the genetics professional has a reasonable suspicion that a mutation of the BRCA1 or BRCA2 gene could be present, he or she may recommend genetic testing. It is important for any woman considering genetic testing to discuss it with her care providers and thoroughly understand the benefits, costs, and limitations of these tests.
Breast MRI
The American Cancer Society (ACS) and the American College of Radiology (ACR) recommend additional and earlier screening for women with an absolute lifetime risk of breast cancer of 20% or greater, based on certain factors. The organizations suggest that women who have BRCA1 or BRCA2 gene mutations or first-degree relatives with one of these mutations, have certain other specific genetic predispositions, or have undergone radiation therapy to the chest between the ages of 10 and 30 obtain breast MRI screenings in addition to their annual mammograms. For women in this category, the ACS advises using imaging for breast cancer screening generally starting at age 30; when exactly you should begin, however, is an individual decision to be made in consultation with your physician.
Chemoprevention
There are also drugs available that can reduce a woman's risk of developing breast cancer. Use of drugs in this way is called chemoprevention. These drugs can have serious side effects, so any woman considering taking them must consult with her health care professional to ensure that she is an appropriate candidate for chemoprevention and to gain a full of understanding of the risks and potential benefits.
Tamoxifen blocks the effects of estrogen, a hormone that influences the growth and development of many breast tumors, in most parts of the body. It's typically taken once a day for five years for preventative risk reduction (effective for up to 10 years thereafter). It's recommended for high-risk women ages 35 or older.
Raloxifene (Evista) is drug that is very similar to Tamoxifen, taken much the same way. Its major difference relates to its risks and side effects; it may be slightly less effective but has fewer risks.
Aromatase inhibitors, which decrease estrogen production in the body, are used in postmenopausal women only to treat breast cancer and to prevent breast cancer recurrence.
Prophylactic Mastectomy
If a woman has a very high lifetime breast cancer risk, her physician may suggest a prophylactic (preventive) mastectomy. Also, some women who develop cancer in one breast choose to have the other removed prophylactically. Removing both breasts before cancer is diagnosed can reduce the risk of developing breast cancer by up to 97%. The American Cancer Society cautions that prophylactic mastectomy should only be used when a woman has a very high risk and advises obtaining at least two professional opinions before deciding on this option.
Nutrition and Exercise
Good nutrition may reduce the incidence of breast cancer and the risk of breast cancer progression or recurrence. It is estimated that up to one-third of cancer deaths in the U.S. can be attributed to diet in adulthood. [3] Physical activity also reduces breast-cancer risk, both by improving overall health and by helping to break down estrogen in a cancer-preventative manner. Exercising three or more hours per week could reduce your risk by 20 to 30 percent; optimally, women should aim for an hour of exercise every day.[4]
Medical science offers a variety of ways to screen for, prevent, diagnose, and treat breast cancer. In order to find the best course of action for you, it is important to understand your lifetime breast cancer risk and what is influencing it. Some factors, such as obesity or alcohol intake, can be controlled, while others, such as family history and genetic predisposition, cannot. Understanding your risk factors and how they influence your overall risk will help you and your doctor to make the best choices for your health care.
To learn more about general breast health, download our infographic.
The information contained in the Iowa Radiology website is presented as public service information only. It is not intended to be nor is it a substitute for professional medical advice. You should always seek the advice of your physician or other qualified healthcare provider if you think you may have a medical problem before starting any new treatment, or if you have any questions regarding your medical condition. Iowa Radiology occasionally supplies links to other web sites as a service to its readers and is not in any way responsible for information provided by other organizations.
Sources
[1] http://www.nytimes.com/2015/03/24/opinion/angelina-jolie-pitt-diary-of-a-surgery.html?smid=tw-nytopinion&_r=0
[2] http://ww5.komen.org/BreastCancer/PreventiveSurgery.html#Oophorectomy
[3] http://cancer.ucsf.edu/_docs/crc/nutrition_breast.pdf
[4] http://www.womenshealthmag.com/health/breast-cancer-and-exercise?cid=Synd_Prevention_ThingsImpactBreastCancerRisk_Content-Health_October14_ExerciseBreastCancerRisk