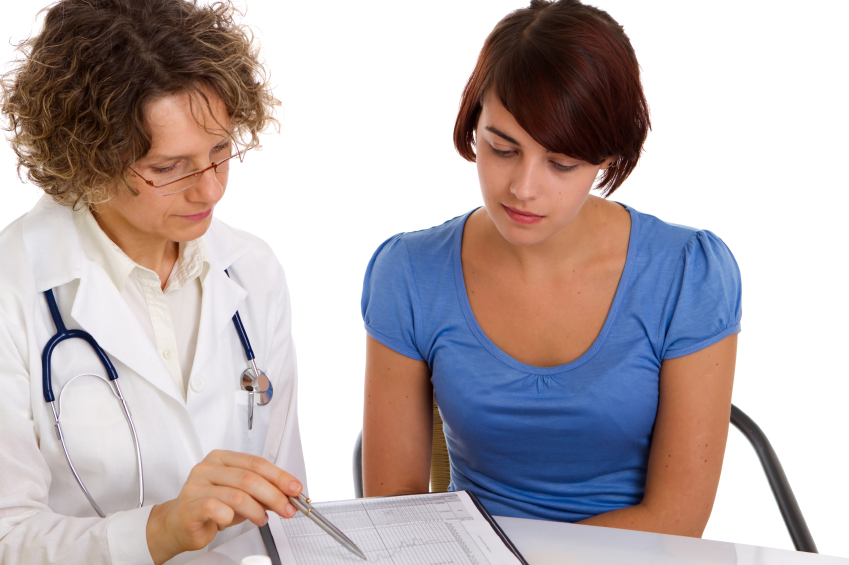 Modern mammography screening, and especially advanced breast cancer detection techniques such as 3-D digital mammography, ensures that most breast cancers that occur in the U.S. are now caught in early stages, when they are treated with very high success rates.[1] Not all breast cancers are found through mammography, however. Being aware of your body and how it changes and understanding breast cancer's typical warning signs will help you to protect yourself between screening mammograms.
If you have any of the symptoms described below, you should discuss them with your doctor.[2]
New, localized, persistent pain – Most breast pain is not worrisome. Cyclic pain, occurring at regular times of the month, is often related to hormonal changes.

[3]

A lump, hard knot, or thickening in breast or underarm – Not all changes in breast texture are problematic, either. Over half of women experience fibrocystic changes over their lifetimes, which can cause breasts to feel lumpy or ropelike and increase premenstrual tenderness.

[4]

Lumps may also indicate benign conditions such as cysts. See your doctor about any lump that seems different from the rest of your breast tissue or different from what you have felt in the past.
Swelling, warmth, redness, or darkening of breast – Redness and swelling may also be symptoms of mastitis, or breast infection. These infections are common in nursing mothers but may also appear in non-breastfeeding individuals. If you think you may be suffering from mastitis, consult your health care provider promptly for treatment recommendations.
Change in breast shape or size
Change in the skin of the breast, such as puckering, dimpling, a scaly rash, or an orange peel-like texture
Sudden appearance of nipple discharge – Nipple discharge is rarely a sign of breast cancer. It is normal for some discharge to appear when the breast is squeezed. More concerning is discharge that occurs without squeezing, only in one breast, or appears bloody. Discharge may also be a sign of infection. Consult your doctor about any nipple discharge that appears when you are not breastfeeding.
In addition to being alert to these warning signs, you can protect yourself from breast cancer by exercising regularly, eating a nutritious diet, maintaining a healthy weight, minimizing your exposure to carcinogens, and getting regular screening mammograms (once each year after age 40 for most women).
If you are new to screening mammograms and are wondering what to expect, check out our free eBook. You'll learn about breast cancer risk, how to prepare for your exam, what it means if you get a callback, low-dose 3-D mammography, and more.
The information contained in the Iowa Radiology website is presented as public service information only. It is not intended to be nor is it a substitute for professional medical advice. You should always seek the advice of your physician or other qualified healthcare provider if you think you may have a medical problem before starting any new treatment, or if you have any questions regarding your medical condition.
Iowa Radiology occasionally supplies links to other web sites as a service to its readers and is not in any way responsible for information provided by other organizations.
[1] "Breast Cancer Survival Rates by Stage." Cancer.org. American Cancer Society, n.d. Web. 5 June 2015.
[2] "Warning Signs of Breast Cancer." Komen.org. Susan G. Komen, n.d. 5 June 2015.
[3] http://www.bcmj.org/article/clearing-confusion-about-perimenopause
[4] http://www.mayoclinic.org/diseases-conditions/fibrocystic-breasts/basics/definition/con-20034681