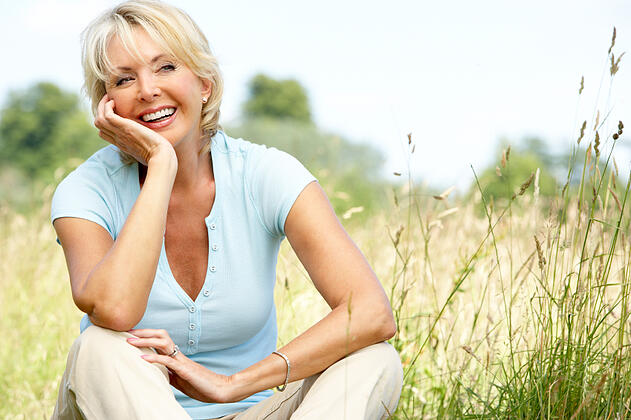 Annual mammography beginning at age 40 has been shown to be a highly effective way of reducing breast cancer mortality. If you've decided to schedule yearly breast cancer screenings, you're taking an important step in protecting yourself from a disease that strikes 1 in 8 women. Where you choose to have your mammogram, however, is important. Make sure to select a facility that is capable of capturing the clearest possible images and interpreting them with a high degree of accuracy as well as providing you with a comfortable patient experience.
Staff Training and Equipment Quality
Breastcancer.org recommends undergoing mammography screening only at facilities that are accredited by the American College of Radiology (ACR) and to choose a facility with the highest quality, most up-to-date technology. ACR accreditation ensures that the radiologists, technologists, and equipment meet certain standards. The ACR further awards the "Breast Imaging Center of Excellence" (BICOE) designation to facilities that earn accreditation in each of ACR's voluntary breast imaging programs in addition to the mandatory mammography accreditation program. Those voluntary programs include stereotactic breast biopsy, breast ultrasound, and breast MRI. Having all of these tools available allows an imaging facility to provide the most complete, state-of-the-art screening and follow-up possible.
Customer Service
How you're treated at an imaging center is also important. Screening, and especially any follow-up that might be necessary, can make anyone anxious. It's important that your provider take the time to answer any questions you may have and help you to be as comfortable as possible during the procedure. Ask friends and family who get mammograms for recommendations, or look for reviews online. Working with imaging professionals you trust and who make you feel at ease will make your entire experience much more pleasant, and you'll appreciate having the best team on your side in the event follow-up is needed.
Accessibility
At a basic level, the imaging facility has to be accessible to you. That means having a location and appointment times that meet your needs as well as being affordable. Under the Affordable Care Act, all health insurance plans started after August 1, 2012, must cover screening mammograms without coinsurance or a copayment. If you are covered by a plan older than this, you'll have to contact your insurance company to determine your level of coverage. If you do not have health insurance, then you may want to find a facility that offers free or low-cost mammography screening.
Iowa Radiology is an ACR-designated Breast Imaging Center of Excellence that uses the latest cutting-edge breast screening technology, including breast MRI and low-dose 3-D mammography. We are dedicated to providing the best possible care, holding ourselves to the highest professional standards as well as caring for the personal needs of our patients. We strive to treat everyone who comes through our doors with the highest degree of respect and compassion.
If you're a woman at least 40 years old who does not have insurance coverage for mammography screening, you may be able to qualify for free mammograms through the Pink Days program. Click here to find out if you qualify and to sign up online. Iowa Radiology is proud to participate in the Pink Days program.
Mammography screening is available at our Clive, Ankeny, and downtown Des Moines locations. For your convenience, we offer Saturday mammograms at the Ankeny and Clive clinics. If you have questions about your mammogram or how to prepare, click below to download our free eBook, full of helpful information about different types of mammograms, breast cancer risk, and more.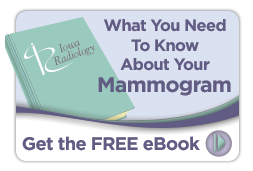 The information contained in the Iowa Radiology website is presented as public service information only. It is not intended to be nor is it a substitute for professional medical advice. You should always seek the advice of your physician or other qualified healthcare provider if you think you may have a medical problem before starting any new treatment, or if you have any questions regarding your medical condition. Iowa Radiology occasionally supplies links to other web sites as a service to its readers and is not in any way responsible for information provided by other organizations.