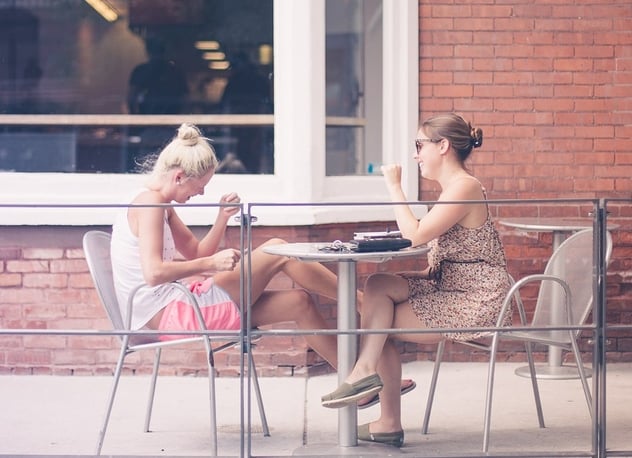 If you're unsure when and how often you should get a mammogram, you're not alone. Conflicting recommendations about breast cancer screenings have caused a lot of confusion about what type of screening regimen can best protect women's health. Because each woman must ultimately make her own decision about how to protect herself from breast cancer, it's important to have the information you need to make the right choice for your care.
Annual mammography beginning at age 40 saves the most lives.
The American College of Radiology, the Society for Breast Imaging,[1] and the National Comprehensive Cancer Network[2] recommend beginning annual mammography at age 40, which has been shown to significantly reduce breast cancer deaths. The National Cancer Institute reports that randomized controlled trials of women aged 40–74 show that use of screening mammography is associated with a 15–20% reduction in breast cancer mortality,[3] and a recent study published in Cancer reinforced the assertion that among the competing current recommendations, annual mammography beginning at 40 has the ability to save the most lives.[4]
Are there reasons to begin screening at a different age?
Women who are at higher risk for breast cancer than the general population may be advised to begin mammography earlier. According to the American Cancer Society, most women at high risk of breast cancer should begin annual mammography in conjunction with breast MRI beginning at age 30. This high-risk group includes
Patients with more than a 20% lifetime risk of breast cancer (based primarily on family history)
Women with a known BRCA1 or BRCA2 gene mutation
Women who have not undergone genetic testing and have a parent, child, or sibling with a BRCA1 or BRCA2 gene mutation
Women who underwent radiation therapy to the chest between the age of 10 and 30
Patients who have specific genetic disorders that significantly increase the likelihood of developing breast cancer or a parent, child, or sibling with one of these disorders
What kind of mammogram should I get?
At Iowa Radiology, we're proud to offer the best in current mammogram technology—low-dose 3-D mammography. While delivering about the same amount of radiation as a digital 2-D mammogram, this process allows our radiologists to see breast tissue that would otherwise be hidden by other structures and examine areas of interest more closely for more accurate results. A 2014 study found that 3-D mammography (also known as breast tomosynthesis) increased detection of invasive cancers by 41% over traditional digital mammography alone while decreasing the number of patients called back for follow-up procedures by 17%.[5]
As an American College of Radiology-designated Breast Imaging Center of Excellence, Iowa Radiology has earned accreditation in breast MRI, breast ultrasound, and stereotactic and ultrasound-guided biopsy in addition to mammography. Whatever your risk level and whatever the outcome of your screening procedures, we can provide the imaging you need and the expertise you want in your health care providers. Request a screening mammogram here, or click one of the links below to access our free resources for more information about mammography and follow-up procedures.
[1] "ACR and SBI Continue to Recommend Regular Mammography Starting at Age 40." ACR.org. American College of Radiology, 20 Oct 2015. Accessed 8 Sept 2017.
[2] "Breast Cancer Screening for Women at Average Risk." Komen.org. Susan G Komen, 8 Aug 2017. Web. 7 July 2017. Accessed 8 Sept 2017.
[3] "Breast Cancer Screening (PDQ®)–Health Professional Version." Cancer.gov. National Cancer Institute, 19 July 2017. Accessed 8 Sept 2017.
[4] "Yearly Screening Mammography Starting at Age 40 Saves the Most Lives." Weill Cornell Medicine, 21 Aug 2017. Accessed 8 Sept 2017.
[5] Friedewald, et al. "Breast Cancer Screening Using Tomosynthesis in Combination With Digital Mammography." JAMA. 25 June 2014. Accessed 8 Sept 2017.
The information contained in the Iowa Radiology website is presented as public service information only. It is not intended to be nor is it a substitute for professional medical advice. You should always seek the advice of your physician or other qualified healthcare provider if you think you may have a medical problem before starting any new treatment, or if you have any questions regarding your medical condition.
Iowa Radiology occasionally supplies links to other web sites as a service to its readers and is not in any way responsible for information provided by other organizations.