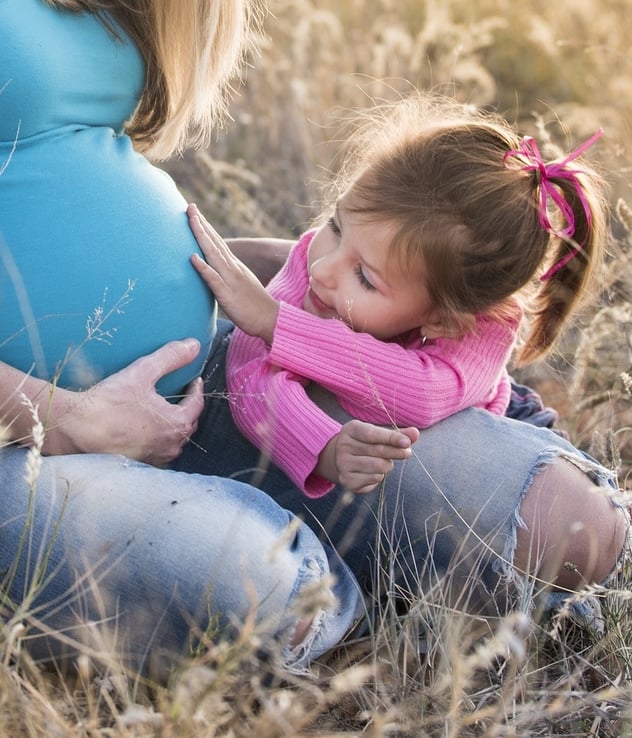 It's always important to understand the potential risks and benefits of any medical procedure your doctor recommends. When you're pregnant, this is essential to protect both your health and the health of your developing fetus. While ultrasound is the imaging method of choice for pregnant patients because of its high degree of safety, MRI may be recommended when ultrasound isn't capable of obtaining the medical information your doctor needs to best support your and your child's health.
What do the professional organizations say?
Both the American College of Radiology and the American Congress of Obstetricians and Gynecologists acknowledge the value and safety of MRI during pregnancy, particularly in its ability to image deep soft tissues without the use of ionizing radiation. This makes it a critical tool for evaluating symptoms of the mother's brain and spine as well as conditions of the abdomen, chest, or pelvis that ultrasound is unable to image with sufficient clarity. MRI can also used to assess the condition of the fetus when anomalies are suspected. As a result, the guidelines of both of these professional organizations recommend the use of MRI in cases where it can provide important medical information that can't be obtained by ultrasound.
It's important to note, however, that both of these organizations urge caution in the use of gadolinium-based contrast agents to enhance the quality of MRI in pregnant women. Unlike MRI itself, gadolinium-based contrast agents have been associated with an increased risk of harm to a developing fetus. However, there are situations in which the benefit of having the information that can be gained by using contrast outweighs the risk of harm. If your doctor recommends an MRI with contrast during your pregnancy, discuss the type of contrast that will be used and the potential benefits and risks the procedure presents for both you and your developing child.
What does the research say?
The largest relevant study to date was published in JAMA in September 2016. This study looked at more than 1.4 million births over a twelve-year time span in Ontrario, Canada, comparing birth and early childhood outcomes for children of
Mothers who underwent MRI without a contrast agent during their first trimester,
Mothers who had an MRI with gadolinium contrast at any time during pregnancy, and
Mothers who did not have an MRI during pregnancy.
The study focused attention on the first trimester because there had been a greater degree of uncertainty around the safety of MR imaging during this vulnerable phase. However, the study results indicated that even in the first trimester, MRI is not associated with increased incidence of harm to the fetus or during early childhood.
On the other hand, the use of gadolinium during MRI at any time during pregnancy was associated with an increased risk of stillbirth, neonatal death, and a range of other conditions. Bear in mind, however, that if a serious condition is suspected in either a pregnant woman or her fetus, diagnosis and treatment of that condition can be vital to both maternal and fetal health. As a result, gadolinium contrast may still be recommended in some cases where essential information cannot be obtained in a way that involves less risk.
MRI is an important tool in the diagnosis of many conditions. If your doctor has ordered this test while you're pregnant, make sure to discuss the reason for the test, the potential risks that it can pose to you and/or your developing child, and the potential benefit it can provide. While this type of imaging is considered generally safe for pregnant women, there are other reasons MRI may be contraindicated. For more information, see our article, "What Risks Are Associated with MRI?"
Iowa Radiology provides state-of-the-art imaging, including traditional and wide-bore MRI, 3-D mammography, ultrasound, and X-ray procedures, with clinics in Clive, West Des Moines, Ankeny, and downtown Des Moines. Feel free to call us with any questions you have about a procedure scheduled with us. For more information on MRI, click the link below to access our free ebook.
Sources
"ACR Manual on Contrast Media." ACR.org. American College of Radiology, 31 May 2017. Web. 2 Aug 2017.
"Guidelines for Diagnostic Imaging During Pregnancy and Lactation." ACOG.org. American Congress of Obstetricians and Gynechologists, 25 Jan 2016. Web. 2 Aug 2017.
"Pregnant Patients and MRI Procedures." MRISafety.com. Shellock R & D Services, Inc. and Frank G. Shellock, Ph.D., 4 Aug 2016. Web. 2 Aug 2017.
Ray, Vermeulen, Bharatha, et al. "Association Between MRI Exposure During Pregnancy and Fetal and Childhood Outcomes." JAMA. American Medical Association, 6 Sept 2016. Web. 2 Aug 2017.
The information contained in the Iowa Radiology website is presented as public service information only. It is not intended to be nor is it a substitute for professional medical advice. You should always seek the advice of your physician or other qualified healthcare provider if you think you may have a medical problem before starting any new treatment, or if you have any questions regarding your medical condition.
Iowa Radiology occasionally supplies links to other web sites as a service to its readers and is not in any way responsible for information provided by other organizations.