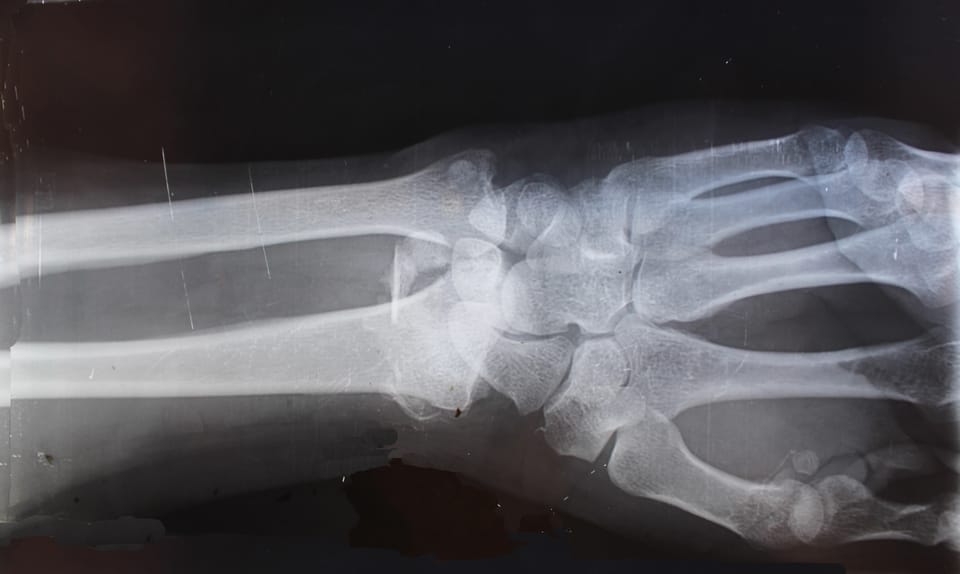 Dual-energy X-ray absorptiometry (DEXA) is commonly referred to as a bone density test. It is most often used to diagnose osteoporosis, a condition that causes bones to thin and become more fragile, and osteopenia, or low bone density. The test can provide a great deal of valuable information about the condition of your bones and the likelihood that you will experience a break.
Bone Density Testing
Osteoporosis Screening
Osteoporosis afflicts one in three women after menopause. As a result, it is advisable for women to have a baseline bone density scan taken at age 50, and follow-ups are usually ordered every two years thereafter. Postmenopausal women are not the only ones at risk for osteoporosis, however. Men, younger women, and rarely even children can develop the condition. The National Osteoporosis Foundation also recommends DEXA screening for the following categories of patients:
Those who break a bone after age 50
Men over 70
Younger men and women with certain risk factors
Several factors can increase your chances of developing osteoporosis. Those at higher risk include:
Post menopausal women who do not take estrogen
Post menopausal women over 5'7" or under 125 pounds
Patients with conditions associated with bone loss
Patients taking certain medications, including corticosteroids, Dilantin, or thyroid replacement drugs
Patients with type 1 diabetes, kidney or liver disease, hypothyroidism, hypoparathyroidism, or a family history of osteoporosis
Patients with a history of certain types of fractures
Bone density testing also may be ordered in the following cases:
X-ray evidence of a break in the spine
Back pain that indicates a possible spine break
Height loss of ½ inch or more within a year
Total height loss of 1 ½ inches or more
Following an organ or bone marrow transplant
Drop in hormone levels, such as after menopause or during certain cancer treatments
Determining Necessity and Effectiveness of Treatment
DEXA screening can help you understand the likelihood that you will break a bone and prevention measures that may be advisable. Your risk of breakage is influenced not only by the condition of your bones at the present time, but also by your age, weight, medical history, and lifestyle choices. Taking all of these factors into consideration will help your health care provider to assess your risk of breakage and what therapies might be appropriate. If you undergo treatment for osteoporosis, follow-up DEXA tests can provide information about the effectiveness and progress of your therapy.
What to Expect
If you come to Iowa Radiology for a DEXA scan, plan for a 30-minute appointment, about 10 minutes of which will be the actual scan. Be sure to avoid calcium supplements for at least 24 hours before the test. During the exam, you will lie on your back on a padded table, over which an X-ray arm will move as it gathers images. Typically, you will be asked to lie still in two different positions in order to take images of your hip and lower spine. There are no restrictions following this test, so you are free to immediately resume your normal activities. We will have a report of the results to your physician within one business day.
At Iowa Radiology, we believe in the importance of informing and educating our patients to enable them to make the best possible choices for the health and to help them feel comfortable with any procedures they undergo. If you ever have any questions about a procedure, feel free to contact us, and we will do our best to provide the answers you seek. We offer bone density testing at our Ankeny and Clive locations for your convenience.
For more information about ways to understand and maintain your overall health, subscribe to our blog.
The information contained in the Iowa Radiology website is presented as public service information only. It is not intended to be nor is it a substitute for professional medical advice. You should always seek the advice of your physician or other qualified healthcare provider if you think you may have a medical problem before starting any new treatment, or if you have any questions regarding your medical condition.
Iowa Radiology occasionally supplies links to other web sites as a service to its readers and is not in any way responsible for information provided by other organizations.