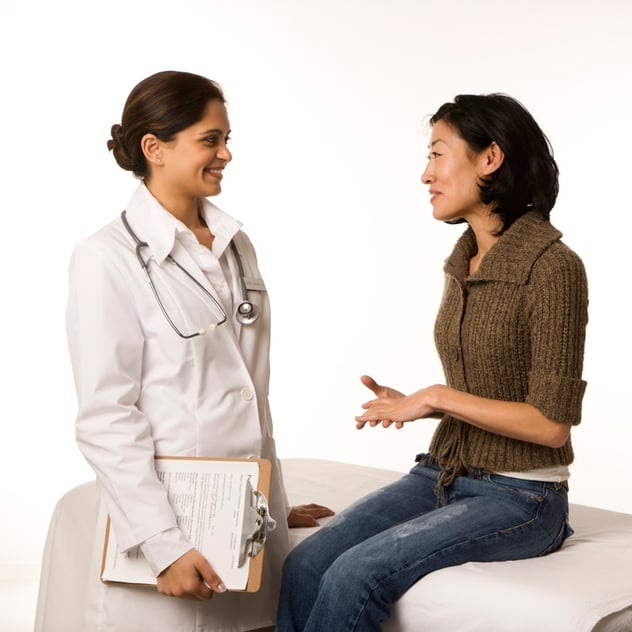 Although successfully completing breast cancer treatment is always cause for celebration, the fight doesn't end there. It is important to follow your doctors' instructions for follow-up care to help you stay healthy, deal with potential side effects of treatment, and remain vigilant against recurrence or new kinds of cancer. Typical follow-up care after breast cancer involves ongoing physical exams and breast imaging and may also include genetic counseling, continued hormone therapy, bone density testing, pelvic exams and pap tests, and other tests specific to your condition and treatment.
General Follow-Up Guidelines
Although your care plan will be tailored your individual needs and based on your doctor's recommendations, Susan G. Komen reports the following general guidelines for patient care following breast cancer treatment:
For the first three years after treatment, all patients should have a physical exam and medical history update every three to six months.
All patients should have a physical exam and history update every six months in the fourth and fifth after completing treatment and every twelve months thereafter.
Patients who have undergone lumpectomy and radiation treatments should undergo mammography of remaining breast tissue one year after their diagnostic mammogram, six months following the end of radiation therapy, and every twelve months thereafter.
Mammography should be performed on any remaining breast tissue every twelve months following mastectomy.
Bone density testing may be recommended every 1–2 years based on increased osteoporosis risk due to

Aromatase inhibitor use (for treating hormone-receptor-positive breast cancer)
Early menopause resulting from treatment
Age, or a combination of age and family history or body weight

Annual pelvic exam and pap smear for women who have taken tamoxifen (also used for treating hormone-receptor-positive breast cancer) and not undergone hysterectomy
What to Watch For
Although your follow-up regimen is designed to detect any cancer recurrence, according to the American Society of Clinical Oncology (ASCO), most recurrences are actually found by patients between visits to their doctors. Therefore, it's important to understand what to watch for so you can report any important changes to your doctor whenever they occur. The ASCO advises contacting your doctor if you notice any of the following:
Poor appetite or weight loss
Feeling ill or exhausted
Vision changes
Constant, increasing pain that is not relieved by over-the-counter pain medication
Seizures or prolonged headaches that are unrelieved by over-the-counter medication
Change in breast shape or size
Swelling in the breast or arm
A lump under the arm or along the chest wall
Skin changes on the breast or chest wall
Bone pain or fractures
Trouble breathing or a chronic cough
Abdominal pain
Yellowing of the skin
Healthy Living
To support your overall health and minimize the chances of recurrence, it's also important to maintain a healthy lifestyle, including
Eating plenty of fruits, vegetables, whole grains, and legumes
Avoiding high-calorie foods and saturated fats
Getting an appropriate amount of exercise—The ASCO recommends at least 2 ½ hours of moderate exercise or 1 ¼ hours of vigorous exercise per week, including at least 2 days per week of strength training
Limiting alcohol to one drink per day, and
Completely avoiding tobacco use
Iowa Radiology is dedicated to providing our patients with the best possible care, which includes answering any questions you may have about testing you receive at our clinics and helping you to be as comfortable as possible here. For more information about common imaging tests, feel free to download any of our complimentary eBooks.
The information contained in the Iowa Radiology website is presented as public service information only. It is not intended to be nor is it a substitute for professional medical advice. You should always seek the advice of your physician or other qualified healthcare provider if you think you may have a medical problem before starting any new treatment, or if you have any questions regarding your medical condition.