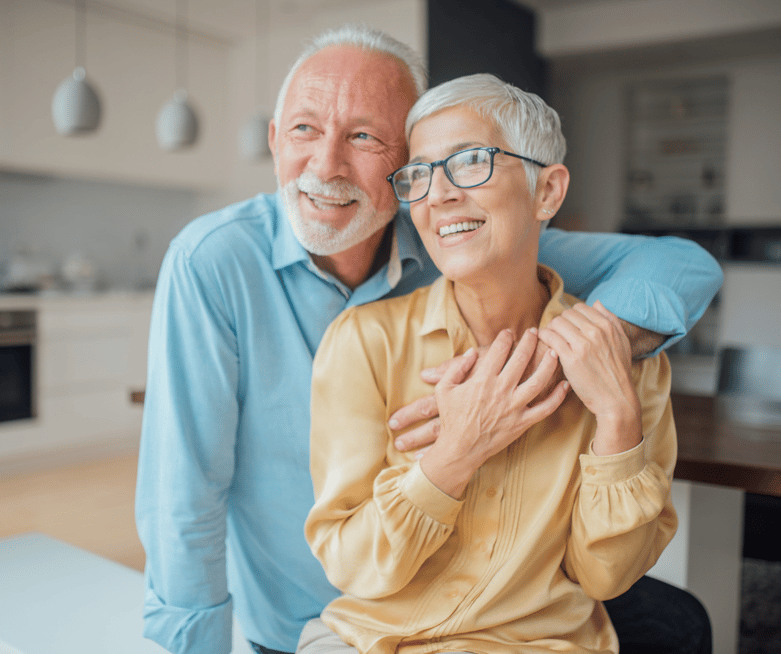 Osteoporosis affects an estimated 10.2 million people over the age of 50 in the US. The condition causes bone fragility due to deterioration and loss of density, resulting in fractures for approximately half of women and a third of men. While breaking a bone might not seem like a big deal when you're young, it can be devastating for older adults. Research suggests that after sustaining a fracture due to osteoporosis, 10% of patients suffer another fracture and 20% die within one year. Within five years, more than 30% experience an additional fracture, and mortality risk is three to four times higher than normal.[1]
Why is screening important?
With most experts in agreement that the condition is underdiagnosed, screening for osteoporosis is essential for preventing unnecessary injury and death. Dual-energy X-ray absorptiometry (DEXA) is the foundation of osteoporosis screening, providing precise measurement of bone mineral density. DXA results have been shown to accurately predict the risk of bone fractures,[2] creating opportunities for prevention and treatment before fractures occur.
Who should get a DEXA scan?
The International Society for Clinical Densitometry recommends bone mineral density screening for females beginning at 65 and males beginning at age 70. Anyone at elevated risk of bone loss can benefit from DEXA screening. Additional risk factors include[3],[4],[5]
Tobacco smoking
Excessive alcohol consumption
Low body mass
Loss of height
History of kyphosis
Family history of osteoporosis
Mother who fractured hip after age 50
Exposure to radiation or chemotherapy
Thyroid problems
Long-term steroid use
This is not an exhaustive list of risk factors. During your next wellness visit, ask your doctor about your osteoporosis risk. A medical professional with access to your medical and family history is in the best position to determine whether DEXA screening would benefit you.
While the USPSTF recommends DEXA scanning only for women who are at least 65 years of age or who are postmenopausal and at increased risk of osteoporosis,[6] this would leave out large numbers of people who are at risk. Fortunately, many insurance plans, including Medicare, provide broader coverage for the exam. If you're at elevated risk of osteoporosis, check with your insurance provider to learn their coverage guidelines.
What do DEXA scan results mean?
DEXA scan results are reported in a T-score, which indicates bone density. According to the World Health Organization, normal bone mass is indicated by a T-score of at least –1.0. Scores greater than –1.0 and less than –2.5 are classified as osteopenia or low bone mass, and a score less than –2.5 indicates osteoporosis. Patients with identified low or diminishing bone mass should receive follow-up scans to monitor progression as well as response to any therapeutic interventions. Typically, repeat scans are ordered every 1–2 years, depending on the changes observed.[7]
What are the benefits of early detection?
Osteoporosis is a common condition that can lead to serious health complications. A DEXA scan is the best way to screen for osteoporosis. If you're at risk, early and routine screenings will empower you to support your bone health by working with your doctor to create an appropriate prevention and/or treatment plan. Because of the precision required in a DEXA scan and variations in technologies, it's important to receive follow-up scans on the same machine or machines that have been cross calibrated.[8]
Iowa Radiology performs a wide range of medical imaging procedures, including DEXA scanning, 3-D mammography, abbreviated breast MRI, virtual colonoscopy, and more. For more insight into medical imaging and important health screenings, subscribe to our blog.
Resources
[1] Yu JS, NG, Fox MG, et al. Osteoporosis and Bone Mineral Density Literature Review. ACR.org. Updated April 11, 2022. Accessed March 29, 2023. https://acsearch.acr.org/docs/69358/Narrative/.
[2] Ibid.
[3] Ibid.
[4] Lovering, C. What to Know About Bone Density Scans for Osteoporosis. Healthline.com. Published January 17, 2023. Accessed March 29, 2023. https://www.healthline.com/health/osteoporosis/bone-scan-for-osteoporosis - who-should-get-one.
[5] Mayo Clinic. Osteoporosis. MayoClinic.org. Published August 21, 2021. Accessed March 29, 2023. https://www.mayoclinic.org/diseases-conditions/osteoporosis/symptoms-causes/syc-20351968.
[6] U.S. Preventive Services Task Force. Osteoporosis to Prevent Fractures: Screening. USPreventiveServicesTaskForce.org. Published June 26, 2018. Accessed March 29, 2023. https://www.uspreventiveservicestaskforce.org/uspstf/recommendation/osteoporosis-screening.
[7] Yu JS, NG, Fox MG, et al. Osteoporosis and Bone Mineral Density Literature Review. ACR.org. Updated April 11, 2022. Accessed March 29, 2023. https://acsearch.acr.org/docs/69358/Narrative/.
[8] Ibid.