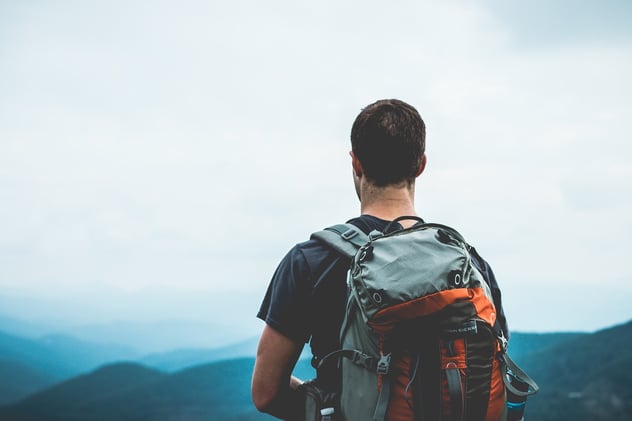 Each year, National Men's Health week encompasses the week up to and including Fathers Day, and the Friday of that week is designated as "Wear Blue Day" to encourage people across the country show their support for the health of men and boys. Men's Health Network, a national nonprofit organization that works to promote health awareness and disease prevention, sponsors Men's Health Week and Wear Blue Day.
Life Expectancy Gap
Over the decades, the gender gap in life expectancy in the U.S. has grown. While in 1920, women lived an average of one year longer than men, that gap had grown to more than seven years by 1970. As of 2014, men were still dying around five years younger than women. There is no single cause for the disparity; men die at higher rates than women from most of the leading causes of death, including heart disease, cancer, and diabetes. Astoundingly, men are more than 3.5 times as likely as women to die of suicide, twice as likely to die of injuries, and nearly four times as likely to be homicide victims.
According to Men's Health Network, the main reasons for this gender gap include lack of health care coverage, fewer preventive doctor visits, more dangerous occupations, less healthy lifestyles, and underfunding of male-specific disease research. The result is that although 105 males are born for each 100 females, women outnumber men by age 35, and at age 100, they outnumber men 8 to 1. However, women aren't the winners in this situation, either. Most elderly widows living in poverty weren't poor before the death of their husbands.[1]
Prostate Cancer
Prostate cancer is a male-specific disease that affects 1 in 7 men, making it even more prevalent among men than breast cancer is among women. African-American men are particularly hard hit by this disease. Their risk of developing prostate cancer is more than one and half times that of the general population, and their risk of dying from it is more than double. The latter fact points to a disparity in detection; when diagnosed at the same stage, the rate of mortality among African American men from prostate cancer is the same as the general population. Among patients whose prostate cancer is caught early, nearly 100% survive at least five years after diagnosis. When compared to about 29% of patients whose cancer has spread to distant parts of the body, the benefit of screening becomes clear.[2]
The United States Preventive Services Task Force (USPSTF) has recently drafted an update to its 2012 recommendation against prostate cancer screening. The new version calls for men aged 55–69 to speak with their physicians and make an informed decision about screening, weighing the benefits against the risk of false positives and unnecessary treatment.[3] The American Cancer Society currently makes a similar recommendation for men who are at least 50 years old (or as young as 40, if at high risk).[4]
Heart Disease
Men are 86% more likely than women to die of coronary artery disease (CAD).[5] The blockages in the arteries that cause CAD build up over years, and symptoms may not be noticeable until damage is extensive. That means that it's especially important for men to understand their risk of heart disease, practice healthy habits, and know what to do if they experience symptoms of a heart attack. For an overview of these topics, see our article, "Get Heart Smart During American Heart Month."
One way to get a better understanding your heart attack risk is to undergo CT cardiac calcium scoring. This procedure uses a CT scan of the heart to assess the buildup of calcified plaque in the coronary arteries. Based on the amount of calcified plaque present, each patient is assigned a score, which corresponds to a level of heart attack risk. Recent research suggests that a high cardiac calcium score can indicate increased risks for other diseases as well. Knowing your score can provide valuable information to guide the choices you make about lifestyle and, if appropriate, medication to reduce your risk.
Iowa Radiology is committed to promoting health in our communities. We provide cardiac calcium scoring at our Clive, Ankeny, and downtown Des Moines locations for your convenience. For more information about CT scans, including cardiac calcium scoring, click below to access our free ebook.
[1] "The Silent Health Crisis." MensHealthNetwork.org. Men's Health Network, 2016. Web. 16 May 2017.
[2] "Prostate Cancer Facts." MensHealthNetwork.org. Men's Health Network, 3 June 2014. Web. 12 May 2017.
[3] "New guidelines for prostate cancer screening." CNBC.com. CNBC LLC, 11 April 2017. Web. 16 May 2017.
[4] "American Cancer Society Recommendations for Prostate Cancer Early Detection." Cancer.org. American Cancer Society, 14 April, 2016. Web. 16 May 2017.
[5] "Top Causes of Death by Race, Sex, and Ethnicity – 2014." MensHealthNetwork.org. Men's Health Network, n.d. Web. 16 May 2017.
The information contained in the Iowa Radiology website is presented as public service information only. It is not intended to be nor is it a substitute for professional medical advice. You should always seek the advice of your physician or other qualified healthcare provider if you think you may have a medical problem before starting any new treatment, or if you have any questions regarding your medical condition.
Iowa Radiology occasionally supplies links to other web sites as a service to its readers and is not in any way responsible for information provided by other organizations.