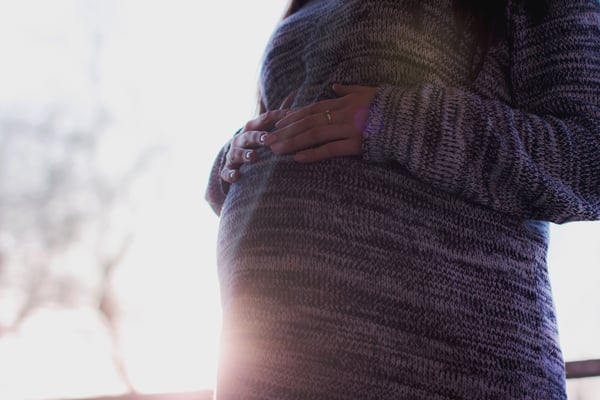 When you're pregnant, it's wise to be cautious of exposing your unborn child to anything that might cause harm. At the same time, protecting your health is essential to protecting the health of your baby. If your doctor recommends imaging while you're pregnant, be sure to discuss all possible benefits and risks of the procedure. It's important that you understand both how the exam could help protect your health and how it could affect the health of your child. With this information, you can make an informed decision with your doctor about how to best manage your health during pregnancy.
What Are the Recommendations for Imaging During Pregnancy?
The American College of Obstetricians and Gynecologists (ACOG) issues guidelines for the use of imaging procedures in pregnant women. Different types of imaging present different types and levels of risk. It's important to note, however, that ACOG supports the use of any of the listed imaging procedures in pregnant patients when the benefits of the exam outweigh the associated risks.
Ultrasound
Ultrasound is not associated with any risk to an unborn child. Still, ultrasound is recommended only when it can provide a medical benefit. While many parents look forward to the obstetric ultrasound as a way of identifying the baby's sex, it provides important information about the pregnancy such as the location of the fetus and placenta, gestational age, cervical condition, and amniotic fluid level, that can help your doctor ensure a safe pregnancy and delivery.
MRI
Likewise, MRI is not associated with risk of harm to mother or child but should only be used to answer a clinical question or otherwise medically benefit the patient or her unborn child. Although theoretical concerns of harm to the fetus through MRI exist, researchers have discovered no evidence of actual harm. MRI is a more costly and time-consuming procedure than ultrasound, but it has the advantage of being able to image deep soft tissues without the ionizing radiation involved in CT exams.
Gadolinium-Based Contrast
ACOG advises caution, however, in the use of gadolinium-based contrast agents in MRI exams performed on pregnant women. The use of gadolinium during pregnancy has been found to increase the risk of stillbirth, neonatal death, and other serious conditions. As a result, ACOG recommends that gadolinium be used in pregnant patients only when the medical benefits clearly outweigh these risks. Although gadolinium is excreted into the breast milk of nursing mothers, it is sufficiently diluted in breast milk to be considered safe, and so the organization does not recommend interrupting breastfeeding if you receive gadolinium after your child is born.
X-Ray (Including CT)
X-rays, including CT and fluoroscopy exams, are used cautiously in pregnant patients. High doses of ionizing radiation can cause serious health problems in human fetuses. However, the level of radiation to which patients are typically exposed during diagnostic procedures is not high enough to produce these effects. In fact, the Radiological Society of North America (RSNA) asserts that in CT exams that don't involve the abdomen, such as those to the head or chest, present no risk to an unborn child. The RSNA estimates that a fetus that is exposed to CT in utero may have an additional 1 in 1,000 chance of developing cancer in childhood, but it also states that this risk has not been proven and may not exist.
X-Ray Exams with Contrast
ACOG states that oral contrast agents present no danger of harm to mother or child. While iodine-based intravenous contrast agents do cross the placenta, no harm has been associated with the use of these agents. However, ACOG advises that contrast agents be used only if necessary to obtain necessary information for diagnosis that would affect maternal or fetal care during pregnancy. Historically, nursing mothers have been instructed to discard breast milk for 24 hours following administration of iodine-containing contrast; however, ACOG advises that this is unnecessary because the agent is sufficiently diluted by the time it reaches the milk supply to render it safe.
Iowa Radiology provides a broad spectrum of women's imaging services, including 3-D mammography, MRI, ultrasound, and CT. For more information about imaging procedures, feel free to select from the complimentary resources linked below.
Sources
"Computer Tomography (CT) Safety During Pregnancy." Radiologyinfo.org. Radiological Society of North America, 5 April 2017.
"Guidelines for Diagnostic Imaging During Pregnancy and Lactation." ACOG.org. American College of Obstetricians and Gynecologists, Oct 2017.
Ray, J.G., et al. "Association Between MRI Exposure During Pregnancy and Fetal and Childhood Outcomes." JAMA. American Medical Association, 6 Sept 2016. 12 Oct 2018.
The information contained in the Iowa Radiology website is presented as public service information only. It is not intended to be nor is it a substitute for professional medical advice. You should always seek the advice of your physician or other qualified healthcare provider if you think you may have a medical problem before starting any new treatment, or if you have any questions regarding your medical condition.
Iowa Radiology occasionally supplies links to other web sites as a service to its readers and is not in any way responsible for information provided by other organizations.