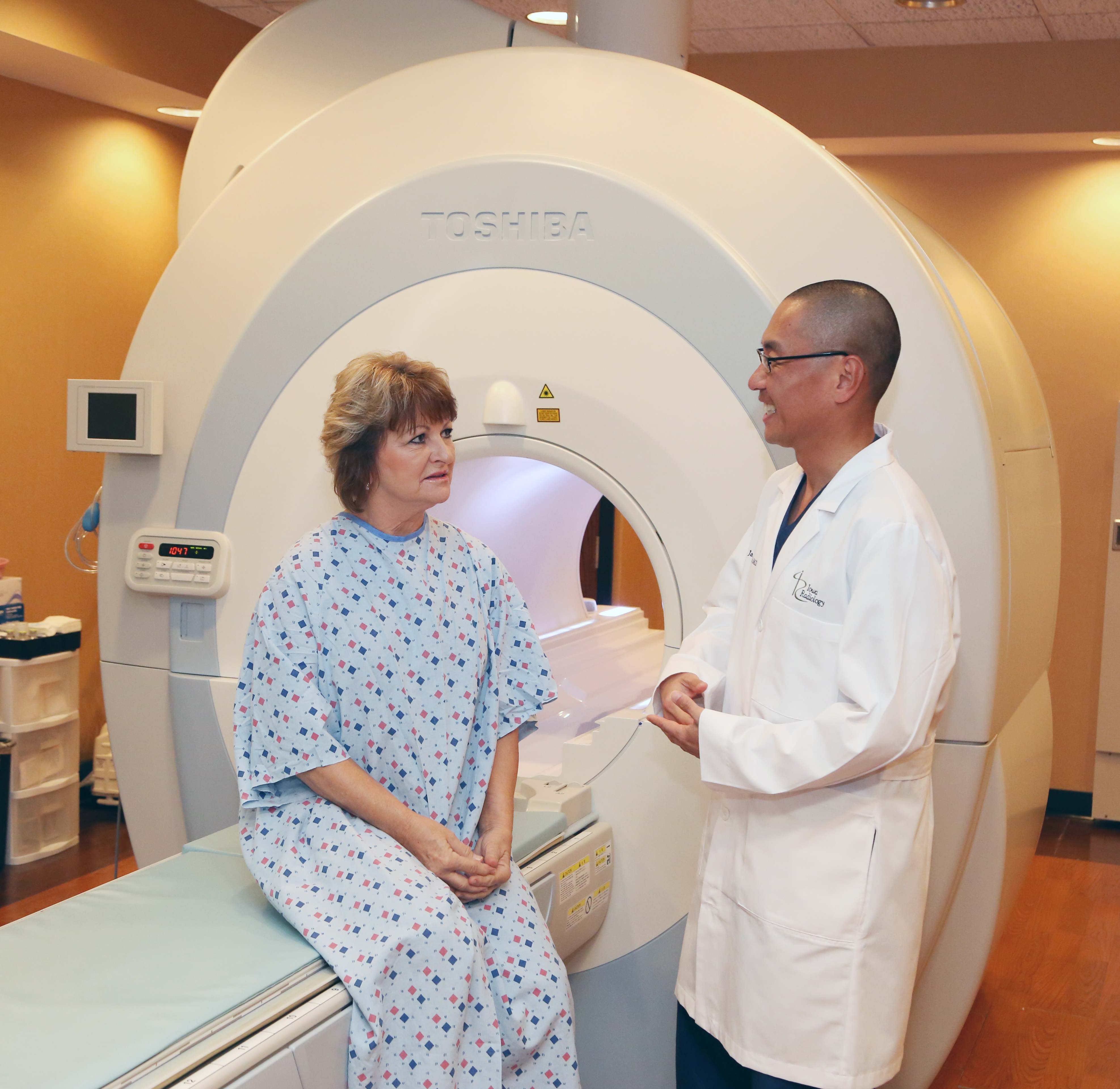 For many patients, magnetic resonance imaging (MRI) is a safe way to discover important health information. Unlike X- rays or CT scans, MRI does not expose patients to ionizing radiation. However, it's important to follow protocols to ensure the safety and effectiveness of MRI. To enable your health care team to provide the best possible care and obtain accurate images, take the following steps prior to your exam.
1.Obtain any and all lab tests that your doctor orders.
In some cases, an MRI test will require the use of an intravenous gadolinium contrast solution to produce images clear enough yield the information your doctor is seeking. While gadolinium is less likely to cause an allergic reaction than the iodine-based contrast used in CT scanning, it can produce dangerous side effects in patients with impaired kidney function. As a result, a recent creatinine test, which is used to evaluate kidney function, is routinely ordered before the exam.
Gadolinium contrast is also contraindicated for pregnant women. If there is a chance you may be pregnant, tell your doctor, and obtain a pregnancy test before your MRI appointment.
2. Disclose any implanted devices, embedded shrapnel, or other potentially ferromagnetic material in your body.
The powerful magnet in an MRI machine exerts a mighty force on ferromagnetic metals. As a result, it's critical that you inform your doctor and imaging provider of anything in your body that may contain such materials, such as a medical device, aneurysm clip, shards of metal remaining after an accident, or even some permanent cosmetics and tattoo inks. In some cases, precautions can be taken to mitigate risk, and in others, your doctor may choose an alternative imaging modality.
3. Consider your tolerance for MRI.
While MRI is painless, some patients experience intense psychological discomfort during the exam as a result of claustrophobia or related anxiety. If you know that you struggle in enclosed spaces, discuss this with your doctor. The value of the images obtained will depend on your ability to remain still for the duration of the exam. Depending on the severity of your discomfort, you may find that simply opting for a wide-bore machine and taking other comfort measures, such as listening to soothing music, will make the procedure tolerable. If your symptoms are more severe, however, you and your doctor may decide together that a sedative is appropriate to help you through the exam.
If a sedative is needed, the referring physician will usually prescribe an oral benzodiazepine, such as Xanax, Ativan, or Valium, to take prior to the exam. If you are going to be taking a sedative for your MRI, you will need to plan ahead for a safe ride home afterward.
At Iowa Radiology, we offer both traditional and wide-bore MRI as well as music headsets and blankets to support patient comfort. Our new location at Ankeny Medical park has recently added MRI services for more convenient access across the Des Moines metro. If there is anything we can do to make your appointment with us easier, please don't hesitate to ask. We pride ourselves on delivering excellent customer service, which includes helping you feel at ease while in our care. For more information on MRI, click the link below to access our free ebook.
The information contained in the Iowa Radiology website is presented as public service information only. It is not intended to be nor is it a substitute for professional medical advice. You should always seek the advice of your physician or other qualified healthcare provider if you think you may have a medical problem before starting any new treatment, or if you have any questions regarding your medical condition.
Iowa Radiology occasionally supplies links to other web sites as a service to its readers and is not in any way responsible for information provided by other organizations.