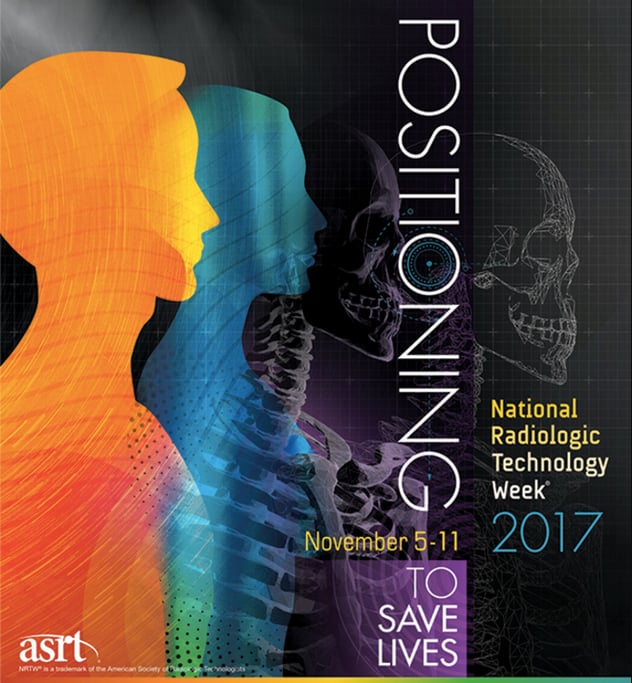 Each year, we recognize the contributions of radiologic technologists (RTs) to health care during National Radiologic Technology Week (NRTW). Although initially celebrated in July, it was later moved to coincide with Wilhelm Conrad Röntgen's discovery of X-rays on November 8, 1895. This year, NRTW is celebrated November 5–11 with the theme, "Positioning to Save Lives." November 8 is the International Day of Radiology, and its focus this year is on the vital role of radiology in the emergency room in supporting effective care and treatment.
What Does a Radiologic Technologist Do?
The work of radiologic technologists is essential to quality patient care. If you've ever had an imaging exam like an X-ray, ultrasound, CT scan, or MRI, chances are you've worked with an RT. Technologists administer imaging exams and radiation therapy treatments in hospitals and clinics.
Education and Training
To become certified for this work, RTs must participate in a 2- or 4-year accredited program and successfully complete national testing, and substantial continuing education is required to maintain certification. This is especially important because of the nature of an RT's work is ever evolving with technology. A radiologic technologist's education includes patient care, examination techniques, anatomy, radiation safety, and equipment protocols. They can choose one or more specialties, such as CT, mammography, ultrasound, MRI, or nuclear medicine.
RTs who wish to advance may become registered radiologist's assistants (RRAs). An RRA must earn at least a bachelor's degree, have at least one year of RT experience, complete specific educational and clinical practice requirements, and pass an exam. RRAs may perform many procedures that are otherwise done by radiologists. Each works under a radiologist's direct supervision and is an integral part of the patient care team, participating in patient assessment and management. As demand for imaging procedures increases, RRAs help to ensure hospitals and clinics can continue to meet high standards of patient care.
On the Forefront of Patient Care
Radiologic technologists can have a tremendous impact on a patient's health care experience. Often, imaging exams are fraught with anxiety for patients—especially those who have gotten unsettling news from such exams in the past. Even routine screenings such as a mammogram or virtual colonoscopy can cause anxiety and discomfort for many who have never had serious health problems. The RT is in the best position to make the process easier—or more difficult—for patients to endure; their skill and compassion can make all the difference.
At Iowa Radiology, we're taking this opportunity to express our deepest appreciation for the caring, professional technologists who help us meet high standards of patient care every day. We couldn't do it without your hard work, dedication, and genuine concern for the patients who come through our doors.
Iowa Radiology has clinics located in downtown Des Moines, West Des Moines, Clive, and at the new Ankeny Medical Park. For your convenience, our Clive and Ankeny clinics offer extended hours (including Saturdays) for some exams. Contact us to schedule an appointment, or click the link below to subscribe to this blog for regular updates on our latest health-related articles.