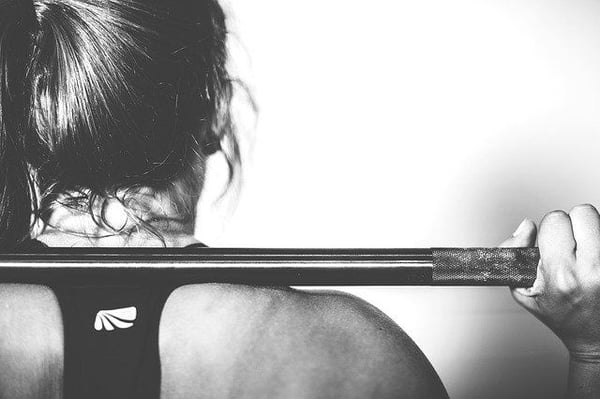 Body composition analysis is the process of assessing the content of fat, muscle, and bone in the body. Body fat can be measured in a variety of ways, including using calipers to measure subcutaneous fat (fat stored beneath the skin), special scales, and hydrostatic weighing. While BMI is commonly used to determine whether a person is underweight, overweight, or obese, it is not an accurate measure of fat content in the body or risk of obesity-related disease. To get the most accurate and complete information, dual-energy X-ray absorptiometry body composition analysis, better known as a DXA BCA, is the gold standard.
What is DXA body composition analysis?
Commonly used as a way to measure bone density and assess osteoporosis risk, DXA technology uses low-dose X-ray imaging to create a detailed picture of the body, including the proportions of fat, bone, and muscle it contains. Unlike other methods that attempt to measure body fat throughout the whole body, DXA BCA provides precise information about the composition of the various body parts.
How is body composition analysis beneficial?
Body composition analysis can be particularly beneficial for athletes in training, people recovering from injury, and people who are participating in weight management programs. Athletes can get specific information about muscular imbalances, enabling trainers to develop customized training programs. DXA BCA can also be used to track injury recovery by showing whether an injured body part is gaining muscle mass. For those trying to reach a healthier weight and body composition, the information obtained through a body composition scan can provide valuable guidance for creating an individually tailored nutrition plan. In all of these cases, repeated body composition analysis scans can be used to provide an accurate picture of progress as measured by changes in body composition over time.
Because DXA BCA gives precise information about the location of fat in the body, the technology can also help assess a person's risk of obesity-related conditions, such as cardiovascular disease and diabetes. Visceral fat (fat stored in the abdominal cavity) poses a specific risk for such conditions, while subcutaneous fat may actually provide some protection against disease. Knowing how much body fat is located in the abdominal cavity gives a more accurate picture of how fat is likely to impact an individual's health.
What is the exam like?
A body composition analysis scan is simple and quick. At Iowa Radiology, we schedule a 30-minute appointment, but the scan itself takes just three to five minutes. You simply lie face up on the exam table while the machine scans your body and produces a detailed image. The technologist will be able to go over your results with you immediately, and we will also send a report to your health care provider.
The DXA machine is open, not closed like some MRI machines, so it poses no problem for people who suffer from claustrophobia. The exam is completely non-invasive and painless, and it uses approximately the same amount of radiation that a person typically absorbs from the natural environment in just one day.
DXA for body composition analysis does not require a doctor's order. It is not covered by insurance, but Iowa Radiology offers the test at a cost of $49 or three scans for $139. Payment is due at the time of service. Call 515-226-9810 to schedule your appointment today. A doctor's referral is not required. Body composition analysis is available at our downtown Des Moines and Clive locations.
At Iowa Radiology, our focus is your good health. For more information on the wide range of screening and diagnostic imaging procedures we offer, see our services or browse the wealth of health information on our blog.
Sources
DXA/DEXA Beats BMI: Using an X-ray Exam to Measure Body Composition & Fat Loss. Radiology.uscf.edu. https://radiology.ucsf.edu/blog/dxadexa-beats-bmi-using-x-ray-exam-measure-body-composition-fat-loss. Published October 29, 2015. Accessed December 2, 2019.
5 Ways to Test Your Body Composition. Active.com. https://www.active.com/fitness/articles/5-ways-to-test-your-body-composition. Published November 11, 2009. Accessed December 2, 2019.
Lewis, Tanya. BMI Not a Good Measure of Healthy Body Weight, Researchers Argue. LiveScience.com. https://www.livescience.com/39097-bmi-not-accurate-health-measure.html. Published August 22, 2013. Accessed December 2, 2019.
Ways to Lose Subcutaneous Fat. MedicalNewsToday.com. https://www.medicalnewstoday.com/articles/319236.php. Published September 3, 2017. Accessed December 2, 2019.