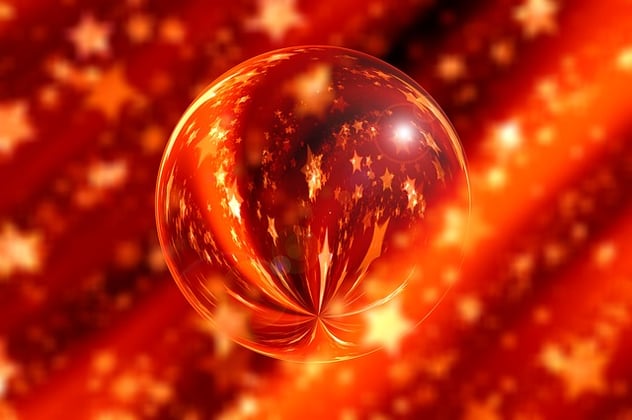 For all the things we love about the holidays, like great food, time with friends and family, and celebration of the good things in life, it can also be an incredibly stressful time of year. The pressure to plan the perfect family celebration, buy gifts, organize a large meal (and perhaps plan additional parties for friends or coworkers), accommodate guests, and be merry and joyful through it all can be overwhelming, to say the least. For those who have suffered recent losses, such as the death of someone dear or the end of a significant relationship, these burdens can feel even heavier.
What are the effects of stress?
The body responds to stress with a flight or fight response: it releases hormones, your liver produces extra sugar, your breathing and heart rate increase, and your muscles tighten. While this can be quite helpful if you're being chased by a ferocious animal, it's really not useful for surviving the holidays or many of the other common stresses of modern life.
Prolonged stress effects both mind and body. It can create anxiety, restlessness, irritability, depression, and make it difficult to get anything done—exactly the opposite of what that burst of energy is supposed to do for us. Common behavioral responses to these feelings include eating disorders, overuse of drugs (including alcohol and tobacco), decreased physical exercise, social isolation, or angry outbursts. These behaviors are not only detrimental to your physical health; they also can give fuel to the underlying negative feelings.
Stress can cause short-term physical symptoms as well as lead to long-term health problems. Under immediate stress, you might experience headaches, muscle tension, sleeplessness, digestive problems, fatigue, or a change in sex drive. Over the long term, chronic stress can lead to high blood pressure, heart disease, stroke, diabetes, menstrual changes, increased susceptibility to illness, and other health problems.
What can I do to keep holiday stress under control?
Planning ahead, setting realistic expectations, and practicing self care can go a long way toward reducing stress around the holidays. Here are some tips for managing common sources of holiday stress.
Set a schedule that accommodates everything you need to get done, and mark your calendar. Decide when you will shop for or make gifts, buy ingredients for your meal, clean the house for guests, etc. Planning time for everything gives you a sense of control and lets you avoid rushing around at the last minute.
Set a budget and stick to it. It's all too easy to overspend for the holidays, setting yourself up for a whole new round of stress in the new year. Remember that the best gifts are personal ones that show you know and care for those you're giving them to.
Don't overpack your schedule. You don't necessarily have to attend every party you're invited to. Practice the art of saying no.
When planning a get-together, enlist helpers. Work is more fun when shared with people whose company you enjoy.
Families are typically made up of people who hold diverse political and social views, which can add stress to the holidays. During this time of celebration, focus on what brings you together, and set aside what divides you. If some of your relatives are unwilling or unable to do this, set limits on the time you spend in their company.
When you're feeling overwhelmed, sad, or anxious, acknowledge your feelings and accept them as valid. Don't try to pretend to be full of joy when you're not. Share your feelings with someone you trust.
Don't expect to create the perfect holiday for your family; there is no such thing.
Keep up healthy habits! Make time to exercise, meditate, eat healthy foods, and get enough sleep. The better you care for yourself, the better your defenses against stress.
If you can't be with your family, reach out to others. Spend time with friends, join community events, or volunteer for a local charity. Helping others is a great way to feel connected to other human beings.
All of us at Iowa Radiology wish you and your family a healthy, happy, and low-stress holiday season.
To get our latest articles delivered straight to your inbox, click below to subscribe!
The information contained in the Iowa Radiology website is presented as public service information only. It is not intended to be nor is it a substitute for professional medical advice.You should always seek the advice of your physician or other qualified healthcare provider if you think you may have a medical problem before starting any new treatment, or if you have any questions regarding your medical condition.