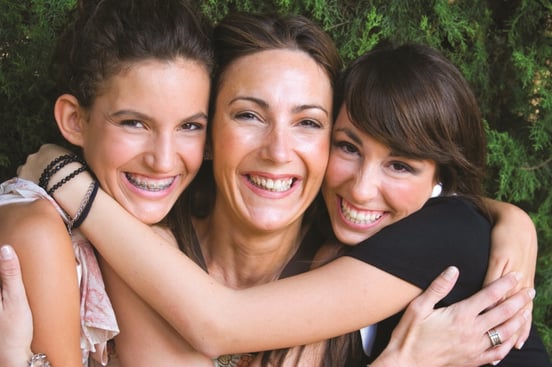 The first Sunday of each June, the U.S. and many other countries around the world recognize National Cancer Survivors Day, "a celebration for those who have survived, an inspiration for those recently diagnosed, a gathering of support for families, and an outreach to the community." It's a day for survivors and their friends, families, and communities to connect with, celebrate, and support each other as well as increase awareness of the ongoing challenges of cancer survivorship and promote social changes that positively impact survivors' lives.
Progress and Hurdles
The fight against cancer has seen many victories but still faces significant challenges. Currently, more than 15.5 million cancer survivors live in the U.S., and on average, they're living longer than ever. From 2010 to 2014, mortality rates for 11 of the 16 most common types of cancer in men and for 13 of the 18 most common types in women fell.[1] In 2016, 67% of cancer survivors had lived at least five years after diagnosis 44% had lived at least 10 years; and 17% had lived 20 years or more.[2] The progress in leukemia treatment alone is remarkable: 1947 saw the first remission in a pediatric patient, and by 1965, leukemia's cure rate had reached 10%. In 2012, it reached 90%.[3]
We have much to celebrate about progress in cancer detection, treatment, and recovery, but survivors' lives and well being depend on continued forward movement. We can't afford to become complacent in our victories; it's essential to keep cancer research and access to care among our national priorities. The American Cancer Society Cancer Action Network (ACS CAN) works to influence U.S. policy to fund cancer research, support patients, broaden access to care, and increase awareness about prevention. Learn about how ACS CAN is working to advance cancer research here.
Life After Cancer Diagnosis
Support Communities
Even with the best of outcomes, life never goes on quite the same after a cancer diagnosis. The specter of recurrence and side effects from treatments can linger long after the cancer itself is gone. The support of family, friends, community, mental health professionals, and other patients can be invaluable in building a better quality of life for cancer survivors. It's common for friends and family to be unsure of how they can support someone who is dealing with a cancer diagnosis. The American Cancer Society offers many helpful tips on things you can do that are truly helpful.
Self Care
Exercise
While in the past, cancer patients were told to rest and save their energy, more recent research has led to the understanding that exercise can actually help to build patients' energy levels and provide many other physical and mental benefits. While each patient's individual condition and current limitations must be taken into account, remaining appropriately active can help to enhance patients' health and quality of life. The American Cancer Society reports that regular exercise can help cancer patients by
Reducing nausea
Preventing muscle wasting
Lowering heart disease and osteoporosis risk
Improving balance and blood flow, reducing risk of falls and blood clots
Reducing depression and anxiety
Improving ability to remain independent during treatment

[4]
Healthy Eating
According to the American Cancer Society, eating the right foods can help patients maintain strength, body weight, and energy levels throughout treatment and recovery, recover more quickly, suffer less from side effects, and feel better overall.[5] The ACS offers a lot of helpful nutritional information specific to cancer treatment and recovery, but for general cancer prevention, they recommend
At least 2 1/2 cups (5 servings) of fruits and vegetables per day
Whole grains rather than refined flours
Limiting processed and red meats
Maintaining a healthy weight

[6]
At Iowa Radiology, we join the world in celebrating cancer survivors and supporting them on their journey. We're a proud sponsor of Cancer Survivors Day celebration at Principal Park! Click below to access our free ebook about mammogram follow up for a look at what's next when you get a call back after your mammogram.
[1] "Cancer Death Rates Continue to Decline, According to a New Report." NCSD.org. National Cancer Survivors Day Foundation, Inc., 31 Mar 2017. Web. 5 May 2017.
[2] "Statistics." CancerControl.cancer.gov. National Institutes of Health, 17 Oct 2016. Web. 5 May 2017.
[3] Cancer Research Saves Lives." YouTube. American Association for Cancer Research, 24 April 2013. Web. 5 May 2017.
[4] "Nutrition and Physical Activity During and After Cancer Treatment: Answers to Common Questions." Cancer.org. American Cancer Society, 11 April 2013. Web. 5 May 2017.
[5] "Benefits of good nutrition during cancer treatment."" Cancer.org. American Cancer Society, 15 July 2015. Web. 5 May 2017.
[6] "Summary of the ACS Guidelines on Nutrition and Physical Activity." Cancer.org. American Cancer Society, 11 Jan 2012. 5 May 2017.
The information contained in the Iowa Radiology website is presented as public service information only. It is not intended to be nor is it a substitute for professional medical advice. You should always seek the advice of your physician or other qualified healthcare provider if you think you may have a medical problem before starting any new treatment, or if you have any questions regarding your medical condition.
Iowa Radiology occasionally supplies links to other web sites as a service to its readers and is not in any way responsible for information provided by other organizations.