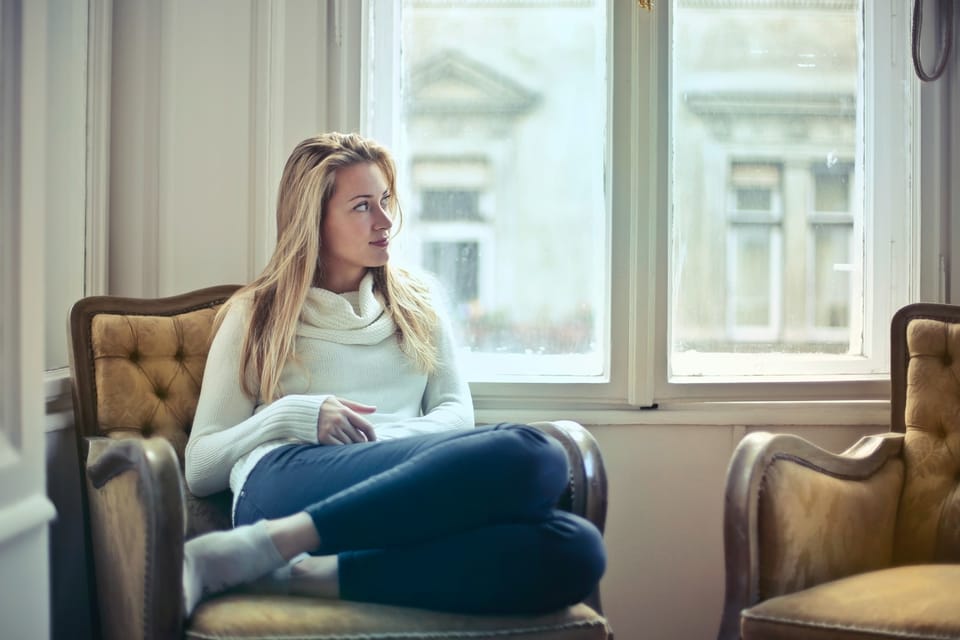 The strategy of closing businesses and advising residents to stay at home is, by design, isolating. That's good for limiting the damage that the coronavirus known as COVID-19 is able to inflict in our communities. Isolation, however, comes at a cost. In the best of circumstances, restrictions on where you can go, what you can do, and who you can see in person would be hard to deal with. The stress of a new, fast-spreading illness and uncertainty about the future make it even more troubling. How can these changes in our daily lives affect our health?
Anxiety causes physical changes.
A poll recently released by the American Psychiatric Association shows that almost half of Americans are anxious about the possibility of contracting COVID-19 and more than 60% are anxious about a loved one becoming ill with the virus. Anxiety causes the brain to release hormones like adrenaline and cortisol, which are great tools for getting out of immediate physical danger. (If the coronavirus were a tiger, these hormones would help you run away or fight.) When a dangerous situation doesn't pass, however, levels of these hormones can remain high, resulting in physical damage. Studies have shown that excess cortisol can interfere with the body's ability to regulate inflammation, making people more vulnerable to disease.
Loneliness has physical effects, too.
A 2015 study of adults aged 50–68 concluded that loneliness can increase a person's susceptibility to viruses. Researchers found that loneliness can result in "fight-or-flight stress signaling," similar to anxiety. This signaling resulted in increased inflammation as well as decreased ability to fight viruses.
Researchers have identified a number of health effects associated with social isolation and loneliness. A review of data published by the Aging Life Care Association found that social isolation poses health risks comparable to high blood pressure, smoking, or obesity. Another meta-analysis concluded that a lack of social connection can negatively impact health as much as smoking 15 cigarettes a day or alcoholism and can be twice as dangerous to physical health as obesity.
Like anxiety, limited bouts of loneliness are common and normal parts of life, but chronic loneliness can pose serious health risks. This happens when people lack the means to make meaningful contact with others to meet their social needs, whether due to the absence of a social circle or obstacles to connecting with those in it. Orders to stay at home and avoid contact with others mean that our regular ways of connecting with people have been greatly restricted, putting many at risk of suffering the negative effects of social isolation.
The effects of isolation can differ across age groups.
A 2015 review of data revealed a range of symptoms correlated with loneliness across the lifespan. Elementary school-aged children were found to suffer predominantly psychological effects, including poorer sleep and executive control (the ability to exert conscious, purposeful control over one's own thoughts and behaviors), depression, and overall poorer health. These symptoms appear in various ways throughout the lifespan and are joined by others as people age. Increased doctor visits were reported in older children as well as adults. For adolescents and adults under 50, diminished executive control often manifests as poor control over eating. In adulthood, increased inflammatory response can be observed, and older adults often suffer cognitive decline when socially isolated. The review suggests that the consequences of social isolation increase with age.
Social isolation can be devastating for people living with domestic abuse.
Many people are grateful for their families right now and are enjoying time with loved ones that they don't have when they're going to work or school every day. Others, however, are now finding themselves isolated with abusive family members. Isolation means that access to others who might help is restricted, and abusers are able to exert more control over their victims. A recent New York Times article observed, "Mounting data suggests that domestic abuse is acting like an opportunistic infection, flourishing in the conditions created by the pandemic."
What can we do to stay connected?
Fortunately, we live in an age of unprecedented technology that allows us to talk to and see people no matter where they are in the world. Social media platforms can be immensely helpful in these times, allowing us to tune into others' lives, thoughts, and images when we're feeling disconnected. Beware, however, of the potential mental health risks associated with social media use, and monitor your own responses after engaging with social media so you can understand how it's affecting you and make choices that support your mental health.
Video chats and conferencing platforms have experienced a boom in popularity, becoming venues not just for business meetings but also birthday parties, cocktail hours, and dance parties. While it's not quite the same as being surrounded by friends and family, connecting in the ways available to us can relieve some of the loneliness that physical isolation can bring.
Volunteering to help others has been shown to have great benefits for feelings of connectedness and overall mental health. You don't have to break social distancing rules to reach out to others and help make the world a better place. Volunteer Iowa's website lists many opportunities, such as mask sewing, packaging meals for those in need, and crisis line assistance. States across the nation have similar needs.
If you're experiencing abuse or violence in your home, resources are available to help. Call the Iowa Helpline at 1-800-770-1650 or text "IOWAHELP" to 20121. Staff can help you create a plan for your safety and that of others in your home who may be in danger. Visit the Iowa Victim Service Call Center's website to learn what to expect when you call. The website has an emergency escape button that takes you to innocuous sites in case you need to navigate away quickly.
At Iowa Radiology, we wish you the best possible physical and mental health during this difficult time. As always, our goal is to support health in our communities in any way we can. Feel free to browse our blog, where you'll find tips on how to help boost your immune system, lower your risk of heart disease, and other valuable health information.
Resources
Allen, S. Loneliness Triggers Cellular Changes That Can Cause Illness, Study Shows. UChicago.edu. https://news.uchicago.edu/story/loneliness-triggers-cellular-changes-can-cause-illness-study-shows. Published November 23, 2015. Accessed April 17, 2020.
Cacioppo JT, Hawkley LC. Perceived social isolation and cognition. Trends Cogn Sci. 2009;13(10):447–454. dx.doi.org/10.1016/j.tics.2009.06.005. Published September 1, 2009. Accessed April 17, 2020.
Carnegie Mellon University. How Stress Influences Disease: Study Reveals Inflammation as the Culprit. ScienceDaily.com. https://www.sciencedaily.com/releases/2012/04/120402162546.htm. Published April 2, 2012. Accessed April 17, 2020.
Cherney K. Effects of Anxiety on the Body. Healthline.com. https://www.healthline.com/health/anxiety/effects-on-body. Reviewed July 20, 2018. Accessed April 17, 2020.
Cole SW, Capitanio JP, Chun K, et al. Myeloid differentiation architecture of leukocyte transcriptome dynamics in perceived social isolation. PNAS. 2015;112(49) 15142–15147. https://doi.org/10.1073/pnas.1514249112. Published December 8, 2015. Accessed April 17, 2020.
Hawkley LC, Capitanio JP. Perceived social isolation, evolutionary fitness and health outcomes: a lifespan approach. Phil. Trans. R. Soc. B. 2015;370(1669). https://doi.org/10.1098/rstb.2014.0114. Published May 26, 2015. Accessed April 17, 2020.
Holt-Lunstad J, Smith TB, Baker M, et al. Loneliness and Social Isolation as Risk Factors for Mortality: A Meta-Analytic Review. Perspect Psychol Sci. 2015; 10(2), 227–237. https://doi.org/10.1177/1745691614568352. Published March 1, 2015. Accessed April 17, 2020.
New Poll: COVID-19 Impacting Mental Well-Being: Americans Feeling Anxious, Especially for Loved Ones; Older Adults are Less Anxious. Psychiatry.org. https://www.psychiatry.org/newsroom/news-releases/new-poll-covid-19-impacting-mental-well-being-americans-feeling-anxious-especially-for-loved-ones-older-adults-are-less-anxious. Published March 25, 2020. Accessed April 17, 2020.
Safe at Home. Iowa.gov. https://safeathome.iowa.gov/resources/resources.html. Accessed April 17, 2020.
Singer C. Health Effects of Social Isolation and Loneliness. Aging Life Care Journal. https://www.aginglifecarejournal.org/health-effects-of-social-isolation-and-loneliness/. Published Spring 2018. Accessed April 17, 2020.
Social Media and Mental Health: Time for a Digital Detox? PsychologyToday.com. https://www.psychologytoday.com/us/blog/talking-about-men/202002/social-media-and-mental-health-time-digital-detox. Published February 17, 2020. Accessed April 17, 2020.
Svoboda E. Helping Others Can Help You Cope with Lockdown. GreaterGood.Berkely.edu. https://greatergood.berkeley.edu/article/item/helping_others_can_help_you_cope_with_lockdown. Published April 7, 2020. Accessed April 17, 2020.
Taub A. A New Covid-19 Crisis: Domestic Abuse Rises Worldwide. NYTimes.com. https://www.nytimes.com/2020/04/06/world/coronavirus-domestic-violence.html. Published April 6, 2020. Updated April 14, 2020. Accessed April 16, 2020.