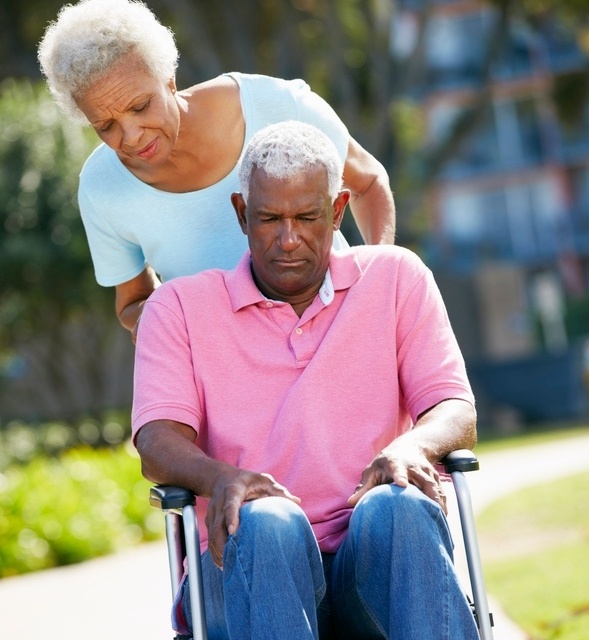 Caring for another person, whether a child, parent, spouse, or another loved one, is often much more than a full-time job. When someone is dependent on you, it's easy to start thinking that you simply don't get to take care of yourself anymore—their needs can seem so much more pressing. The fact is, though, that you can't effectively take care of anyone else when your own needs go unmet for long periods of time. While you may well have to put some of your own priorities on hold during times of great need, self deprivation shouldn't become the new normal.
Help yourself so you can better help others.
Neglecting self care has real consequences. According to the Family Caregiver Alliance, caregivers of all ages, races, and genders report struggling with caring for their own well being—often not eating, sleeping, or exercising enough, not resting when ill, and not making appointments with their own health care providers. As a result, caregivers are at greater risk for many mental and physical health problems, including
Depression
Alcohol and drug abuse
Tobacco use
Elevated cholesterol and blood pressure
Being overweight
Chronic illness
Diminished quality of life
While it may feel selfish to take time out to have a good meal or go for a walk (much less a vacation), the reality is that you won't be able to care for anyone else when you've depleted your resources and made yourself sick. If you struggle with feeling selfish, understand that when your basic needs are met, you have much more to share with others and can be a far greater help to them. By helping yourself, you're also helping those you love.
It's not as impossible as it seems.
It's not uncommon for caregivers to tell themselves things like, "If I don't do it, no one will." Although it may seem true, it rarely is. The first step is to become aware of all the things that you feel are preventing you from taking care of yourself. What do you need, and why do you believe you can't have it? Write out a list, and then look at it critically. What possibilities do you see for meeting some of those needs? What would need to happen first? Once you identify your needs, list out some concrete steps you can take toward meeting them. Even if some still seem out of reach, you're making progress.
Even the strongest people need help sometimes.
While you may be hesitant to ask for help, whether because you feel none is available, don't want to burden others, fear looking weak, or believe no one else can do it right, understand that getting some sort of help is simply part of the job of a full-time caregiver. It's unrealistic to think you can do everything for another person, so getting backup is simply responsible caregiving. Help might come from other family members, friends, neighbors, community resources, or professional caregivers.
Start by making a list of helpful things others could do to lighten your load and give you time to focus on your own needs. Then, go down the list and think about who might be the best fit for those jobs. For example, if having some dinners prepared would free up valuable time in the evening, hit up friends or relatives who like to cook. Better yet, use an app like Lotsa Helping Hands or Meal Train to easily recruit and organize helpers online. If friends and relatives can't lend enough help, look into what resources may be available through community organizations, or consider hiring a reputable professional to help out. Even if you can afford only for a few hours each week, it could make a significant difference in your health and state of mind.
To learn more about your health care options and ways to remain healthy, subscribe to our blog.
The information contained in the Iowa Radiology website is presented as public service information only. It is not intended to be nor is it a substitute for professional medical advice.You should always seek the advice of your physician or other qualified healthcare provider if you think you may have a medical problem before starting any new treatment, or if you have any questions regarding your medical condition.