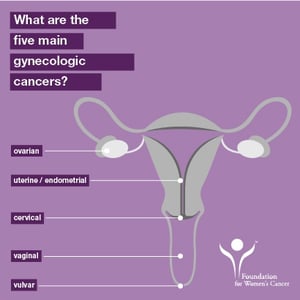 Gynecologic cancers affect more than 95,000 women and cause more than 30,000 deaths in the U.S. each year. Gynecologic cancers include cancers of the ovaries, uterus, cervix, vagina, and vulva. While uterine cancer is the most commonly diagnosed of these, the difficulty of diagnosing ovarian cancer early makes it the most deadly.
In honor of Gynecologic Cancer Awareness Month, we're providing an overview of what you should know about each type of gynecologic cancer. This week, we'll discuss ovarian and uterine cancers, and our next article will look at cervical, vaginal, and vulvar cancers.
Ovarian Cancer
Approximately one in 78 women in the U.S. will be diagnosed with ovarian cancer in her lifetime, with 21,000 new diagnoses each year. Among U.S. women, ovarian cancer is the eighth most common type of cancer and the fifth leading cause of cancer death.
The good news is that recent study found the overall rate of ovarian cancer fell 29% between 1985 and 2014. Experts believe this is a trend associated with the rise in use of oral contraceptives, which have been found to reduce overall risk of ovarian cancer when used for a total of five to nine years.
Ovarian Cancer Risk Factors
Women with BRCA 1 or BRCA 2 gene mutations are at an increased risk of ovarian cancer. It's estimated that 30% of these women will develop ovarian cancer by the time they turn 70. Other risk factors include Ashkenazi Jewish heritage, obesity, a personal history of breast, uterine, or colorectal cancer or endometriosis, never having given birth or having had trouble conceiving, and being middle age or older.
Ovarian Cancer Symptoms
The symptoms of ovarian cancer are fairly common and can be symptoms of many different health issues. However, it's important to be aware of changes in your body and see your doctor if you have persistent, unexplained symptoms including
Pain or pressure in pelvis, abdomen, or back
Difficulty eating, bloating, or feeling full quickly
Urgent or frequent urination
Unusual vaginal discharge, including post-menopausal bleeding
Ovarian Cancer Testing
Unfortunately, no simple and reliable screening test is available for ovarian cancer. If you are at high risk or your doctor suspects ovarian cancer may be the cause of your symptoms, a pelvic exam and CA-125 blood test can help to identify or rule it out.
Uterine/Endometrial Cancer
Uterine cancer is the most commonly diagnosed gynecologic cancer and the fourth more common cancer among U.S. women, affecting more than 50,000 each year. Most commonly, uterine cancer forms in the uterine lining (endometrium) and is typically found during or after menopause.
Uterine Cancer Risk Factors
Women who are obese, have a family history of uterine, colon, or ovarian cancer, or have had difficult conceiving or infrequent periods (fewer than 5 in a 12-month timeframe before starting menopause) experience an increased risk of uterine cancer. Additionally, taking Tamoxifen (a drug prescribed for certain types of breast cancer) or estrogen-only hormone replacement increases uterine cancer risk.
Uterine Cancer Symptoms
Common symptoms of uterine cancer include abnormal bleeding or discharge (including bleeding after menopause), pain with sexual intercourse, and painful or difficult urination.
Uterine Cancer Testing
There is no screening test for uterine cancer that is recommended for women at average risk. If your doctor suspects uterine cancer, you will likely to be referred for a transvaginal ultrasound to get a look at the uterus and, depending on the results, an endometrial biopsy to either diagnose or rule out cancer.
Iowa Radiology provides a wide range of state-of-the-art women's imaging services, including MRI, CT, transvaginal ultrasound, sonohysterography, and hysterosalpingography. We pride ourselves on exceptional patient care, providing the information and personal attention to make our clients as comfortable as possible during their time with us. Feel free to contact our clinics with any questions you have about a procedure scheduled or performed with us.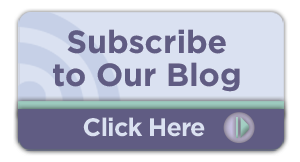 Sources
"Facts about Gynecologic Cancers." Foundationforwomenscancer.org. Foundation for Women's Cancer, 4 July 2014. Accessed 17 Aug 2018.
"Fast Facts." Foundationforwomenscancer.org. Foundation for Women's Cancer, Society for Gynecologic Oncology. Accessed 16 Aug 2018.
"Gynecologic Cancer Awareness." CDC.gov. Centers for Disease Control and Prevention, 14 Sept 2017. Accessed 16 Aug 2018.
"Inside Knowledge—Ovarian Cancer." CDC.gov. Centers for Disease Control and prevention, Sept 2016. Accessed 16 Aug 2018.
"Inside Knowledge—Uterine Cancer." CDC.gov. Centers for Disease Control and Prevention, Sept 2016. Accessed 16 Aug 2018.
"Key Statistics for Ovarian Cancer." Cancer.org. American Cancer Society, 11 April 2018. Accessed 17 Aug 2018.
"Report: Ovarian Cancer Rates Continue to Decrease. Cancer.org. American Cancer Society, 29 May 2018. Accessed 17 Aug 2018.
"Uterine Cancer: Symptoms and Signs." Cancer.net. American Society of Clinical Oncology, June 2016. Accessed 17 Aug 2018.
The information contained in the Iowa Radiology website is presented as public service information only. It is not intended to be nor is it a substitute for professional medical advice. You should always seek the advice of your physician or other qualified healthcare provider if you think you may have a medical problem before starting any new treatment, or if you have any questions regarding your medical condition.
Iowa Radiology occasionally supplies links to other web sites as a service to its readers and is not in any way responsible for information provided by other organizations.