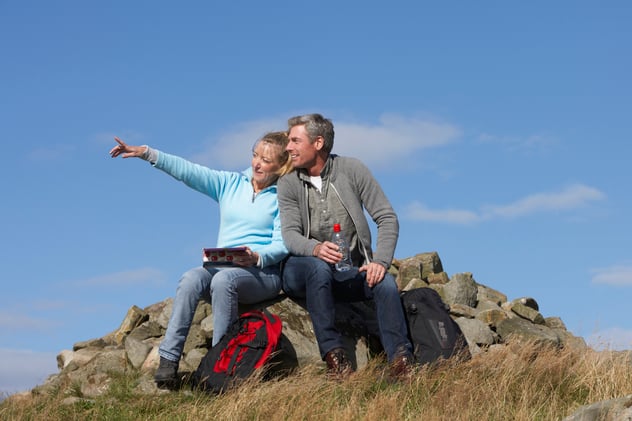 In addition to National Cancer Prevention Month, Thursday, February 2 is National Cancer Prevention Day, and Saturday, February 4 is World Cancer Day, an annual event promoted by the Union for International Cancer Control and aimed at uniting the world's population in the global fight against cancer. In honor of these national and international initiatives to increase awareness and empower individuals to live healthier lives, we're sharing tips on the most effective ways to protect yourself against cancer.
Diet, Exercise, and Body Mass
The American Institute for Cancer Research (AICR) estimates that around 1/3 of cases of the most common cancers in the U.S. could be prevented by eating a healthy diet, remaining active, and maintaining a lean weight. For some common types of cancer, however, the estimated preventability is much higher. For example, the organization estimates that making these simple lifestyle changes could prevent 59% of endometrial cancers and 47% of colorectal cancers.
What Is a "Healthy Lifestyle"?
The American Cancer Society recommends eating a variety of healthy foods with an emphasis on plant sources. Aim to eat a minimum of five servings of fruits or vegetables, whether fresh, dried, cooked, or juiced, each day. Additionally, the AICR recommends allocating one third of your plate or less for animal proteins, using the remaining two thirds for vegetables and grains. Appropriate levels of physical activity will vary from one individual to another, but a common general rule is to be active in some way for a minimum of 30 minutes each day.
Obesity
Obesity is a significant health issue in many countries across the world, including the U.S. Obesity is linked to increased risk of several different types of cancer, including bowel, uterine, esophageal, kidney, and breast cancers. You can find guidance from the Centers for Disease Control on what constitutes a healthy weight here.
Tobacco
Tobacco use is the single greatest preventable cause of cancer worldwide, responsible for an estimated 22% of all cancer deaths. While most people associate tobacco with lung cancer, it is also linked to cancers of the mouth, throat, cervix, pancreas, kidneys, and stomach. Even if you've been using tobacco for many years, you can still enjoy significant health benefits by quitting.[1]
Alcohol
While there is some evidence that moderate alcohol intake can bestow some health benefits, there is no doubt that overdoing it is harmful. Alcohol consumption is linked to increased risk for several types of cancer, including mouth and throat cancers, liver, pancreatic, and breast cancer.[2] You can find guidelines for moderate alcohol use from the Mayo Clinic here.
UV Radiation
While many of us don't give it much thought during these cold winter months, limiting exposure to UV radiation, such as from the sun and tanning beds, is an important part of preventing skin cancers.
At Iowa Radiology, we strive to provide health resources that empower you to live a healthier life. To keep up to date on all of our latest articles, subscribe to our blog by clicking the image below.
The information contained in the Iowa Radiology website is presented as public service information only. It is not intended to be nor is it a substitute for professional medical advice. You should always seek the advice of your physician or other qualified healthcare provider if you think you may have a medical problem before starting any new treatment, or if you have any questions regarding your medical condition. Iowa Radiology occasionally supplies links to other web sites as a service to its readers and is not in any way responsible for information provided by other organizations.
[1] 2017 World Cancer Day Fact Sheets. WorldCancerDay.org. Union for International Cancer Control, 2016. Web. 22 Dec 2016.
[2] Ibid.