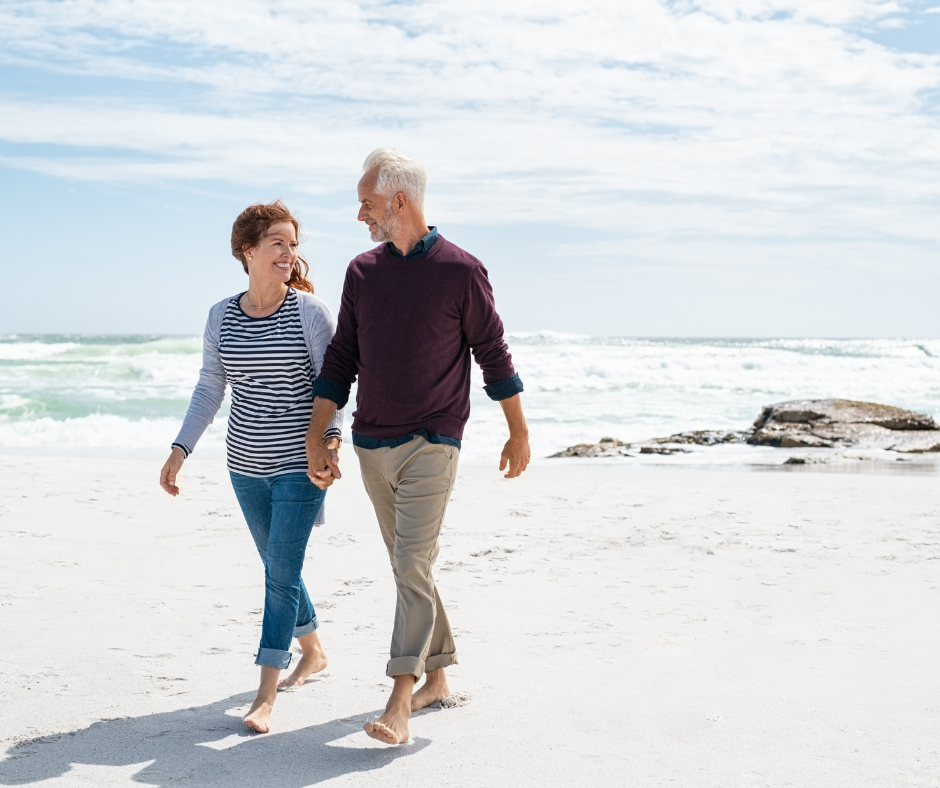 Lung cancer is the leading cause of cancer death and the second most common type of cancer in the U.S.[1] One of the reasons lung cancer is so deadly is that symptoms often don't appear until the disease has reached an advanced stage. Fortunately, low-dose CT lung screening (LDCTLS) has emerged as an effective screening tool to detect early-stage lung cancers, increasing many patients' chances of survival. While LDCTLS isn't appropriate for everyone, it has the potential to save lives among high-risk patients.
Who should get screened?
LDCTLS is appropriate only for patients who have a high risk of lung cancer but are not experiencing lung cancer symptoms. While lung symptoms can indicate conditions other than cancer, it's important to tell your doctor about any respiratory issues you've been experiencing before undergoing LDCTLS; your doctor may refer you for a different test that's better suited to your condition.
Who is considered high risk?
The U.S. Preventive Services Task Force (USPSTF) as well as professional organizations including the American Academy of Family Physicians and the American College of Chest Physicians recommend screening for individuals who
Currently smoke or have quit within the past 15 years,
Have at least a 20 pack-year smoking history (an average of one pack per day for 20 years), and
Are between 50 and 80 years old.

[2]
The American College of Radiology (ACR) applauded the USPSTF's expansion of their recommended screening group, which previously required a 30 pack-year history and a minimum age of 55. However, the ACR further recommends that screening continue until 20 years after a patient quits smoking.[3] Many insurance plans, including Medicare, cover LDCTLS for high-risk patients with no out-of-pocket cost. Your eligibility and extent of coverage will depend on the details of your health plan.
Why not screen everyone?
While lung cancer screening can be enormously beneficial for these high-risk patients, it comes with risks and other considerations that outweigh those benefits for many people. For example, people who have health conditions that would make them poor surgery candidates may not benefit from screening. Elderly patients may not benefit because it's less likely that a newly developing cancer will develop sufficiently to cause problems before death from natural causes.
How beneficial is LDCTLS?
For patients with early-stage lung cancer, LDCTLS can be a life saver. The earlier cancer is detected, the more successful treatments are likely to be. The American Lung Association reports that patients whose lung cancer is detected at the earliest stage have a 60% greater chance of surviving five years or longer than those whose cancer has metastasized.[4] However, no test is perfect. Some developing cancers may go undetected even with LDCTLS, and some cancers that are found early may still prove fatal.
What else should I consider?
The American Cancer Society advises that screening be conducted only at facilities that
Have the appropriate type of CT scanner for LDCTLS
Have staff who are experienced in conducting these tests
Can provide appropriate follow up as needed
Be aware that although LDCTLS can reduce your risk of dying from lung cancer even before you quit smoking, it is not a substitute for quitting. If you're a current smoker, take steps toward quitting; it may be helpful to get the support of a counselor. If you're interested in LDCTLS, talk to your doctor. They will review your health history and, if appropriate, refer you to a qualified facility. They can also provide referrals for mental health support services to enhance your odds of quitting successfully.
Low-Dose CT Lung Cancer Screening at Iowa Radiology
Iowa Radiology provides a full range of imaging services, including CT lung cancer screening for high-risk patients. Our low-dose scanners use 60% less radiation than a traditional CT scanner. Our experienced, caring staff performs the scan in about ten minutes of a 30-minute appointment, and results are sent to your referring doctor within one business day. To learn more about Iowa Radiology and what we do, browse our blog or our library of free resources.
Resources
[1] American Cancer Society. Cancer.org. Updated January 18, 2023. Accessed January 27. 2023. https://www.cancer.org/cancer/lung-cancer/detection-diagnosis-staging/detection.html.
[2] U.S. Department of Health & Human Services. Who Should Be Screened for Lung Cancer? CDC.gov. Updated October 25, 2022. Accessed January 27, 2023. https://www.cdc.gov/cancer/lung/basic_info/screening.htm.
[3] American College of Radiology. ACR.org. Updated USPSTF Lung Cancer Screening Guidelines Would Help Save Lives. Updated July 7, 2020. Accessed January 27, 2023. https://www.acr.org/Media-Center/ACR-News-Releases/2020/Updated-USPSTF-Lung-Cancer-Screening-Guidelines-Would-Help-Save-Lives
[4] American Lung Association. Saved by the Scan. Lung.org. Published July 31, 2017. Accessed January 27, 2023. https://www.lung.org/lung-health-diseases/lung-disease-lookup/lung-cancer/saved-by-the-scan