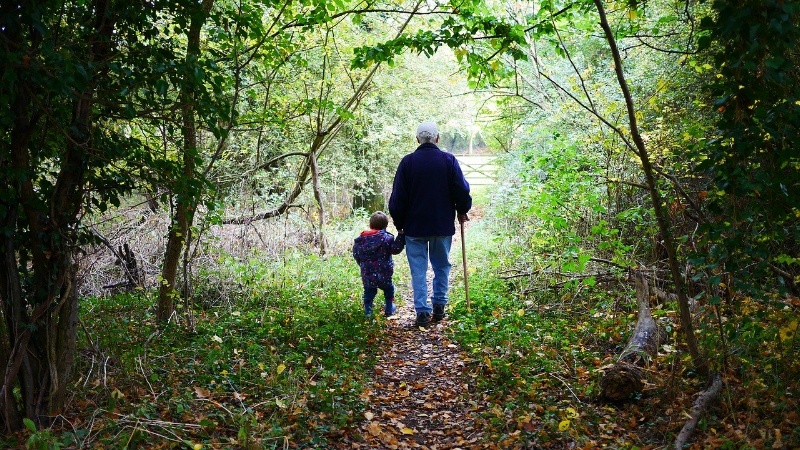 Cardiovascular disease is the leading cause of death in the U.S., accounting for one in four deaths. Last year, the American Heart Association reported that a staggering 48% of Americans are living with some form of cardiovascular disease, which includes coronary artery disease, stroke, heart failure, and high blood pressure. Many factors influence your individual risk, and you can reduce or eliminate some, but not all, of these risk factors by adopting healthy behaviors.
Coronary Artery Disease
Coronary artery disease (CAD) is the most common type of heart disease, affecting 6.7% of adults over 20 and causing about one in seven deaths in the U.S. It occurs when the coronary arteries, which carry oxygen-rich blood to the heart, become narrowed or blocked. This can happen when substances like cholesterol build up in the arteries and then calcify, forming plaque that restricts blood flow. CAD restricts the heart's supply of oxygen and other nutrients, and it can lead to heart attack, heart failure, or stroke. Understanding your risk for CAD arms you with the information you need to help you make decisions about medications and lifestyle changes that could help you live a longer, healthier life.
Reducing CAD Risk
While there is evidence that genetics plays a role in CAD risk, there is a lot you can do to lower your overall risk. The American Heart Association recommends focusing on "Life's Simple 7," seven goals that will help you keep your heart healthy:
Eating a healthy diet, including a variety of fruits and vegetables
Regular exercise
Maintaining a healthy weight
Cholesterol in a healthy range
Maintaining a healthy blood sugar level
Avoiding tobacco smoking
CT Cardiac Calcium Scoring
Plaque buildup is an indication of coronary artery disease. Knowing the amount of calcified plaque that has accumulated in the arteries can help individuals and their doctors understand their risk of suffering a heart attack. Radiologists can measure the amount of calcified plaque in the coronary arteries with a cardiac CT scan. The scan itself is quick and painless, taking just about ten minutes. The results are expressed as a cardiac calcium score. Scores range from zero to more than 400, with zero indicating no evidence of CAD. Scores of 11–100 are considered mild evidence, and 101–400 are moderate evidence of CAD.
Who should have a cardiac calcium test?
Patients who have major risk factors for CAD but have not experienced symptoms could greatly benefit from understanding their cardiac calcium score. A doctor's referral is needed for the procedure. If you experience one or more of these risk factors, consult with your doctor about the potential benefits of a CT cardiac calcium test:
History of heart attack in your family
High blood pressure
Diabetes
Unhealthy cholesterol levels
Overweight or obesity
Lack of physical activity
Tobacco smoking
Male aged over 45
Female aged over 55 or no longer ovulating and not taking estrogen
Iowa Radiology offers CT cardiac calcium scoring at our Clive, Ankeny, and downtown Des Moines locations with a doctor's referral. In celebration of American Heart Month, we're providing this test for just $69 February 1 through March 31.
For more information about CT exams, including cardiac calcium scoring, click below to access our free ebook.
Resources
American Heart Association News. Cardiovascular diseases affect nearly half of American adults, statistics show. Heart.org. https://www.heart.org/en/news/2019/01/31/cardiovascular-diseases-affect-nearly-half-of-american-adults-statistics-show. Published January 31, 2019. Accessed January 30, 2020.

Cardiac CT for Calcium Scoring. Radiologyinfo.org. https://www.radiologyinfo.org/en/info.cfm?pg=ct_calscoring. Updated February 20, 2018. Accessed January 30, 2020.

Coronary Artery Disease (CAD). CDC.gov. https://www.cdc.gov/heartdisease/coronary_ad.htm. Updated December 9, 2019. Accessed January 30, 2020.

Coronary Artery Disease. CleavlandClinic.org. https://my.clevelandclinic.org/health/diseases/16898-coronary-artery-disease. Updated May 14, 2019. Accessed January 30, 2020.

Heart Disease Facts. CDC.gov. https://www.cdc.gov/heartdisease/facts.htm. Updated December 2, 2019. Accessed January 30, 2020.

The Recommended Cholesterol Levels by Age. Healthline.com. https://www.healthline.com/health/high-cholesterol/levels-by-age - adults. Published December 20, 2019. Accessed January 30, 2020.

Scutti S. Nearly half of US adults have cardiovascular disease, study says. CNN.com. https://www.cnn.com/2019/01/31/health/heart-disease-statistics-report/index.html. Published January 31, 2019. Accessed January 30, 2020.